Governor Andrew Cuomo is showing off the initiatives he wants to see become reality in 2018.
While some, like minimum wages increases, aren't 'new' headlines — they come with added pressure as new measures could compound already-challenged efforts throughout the state to spur economic development.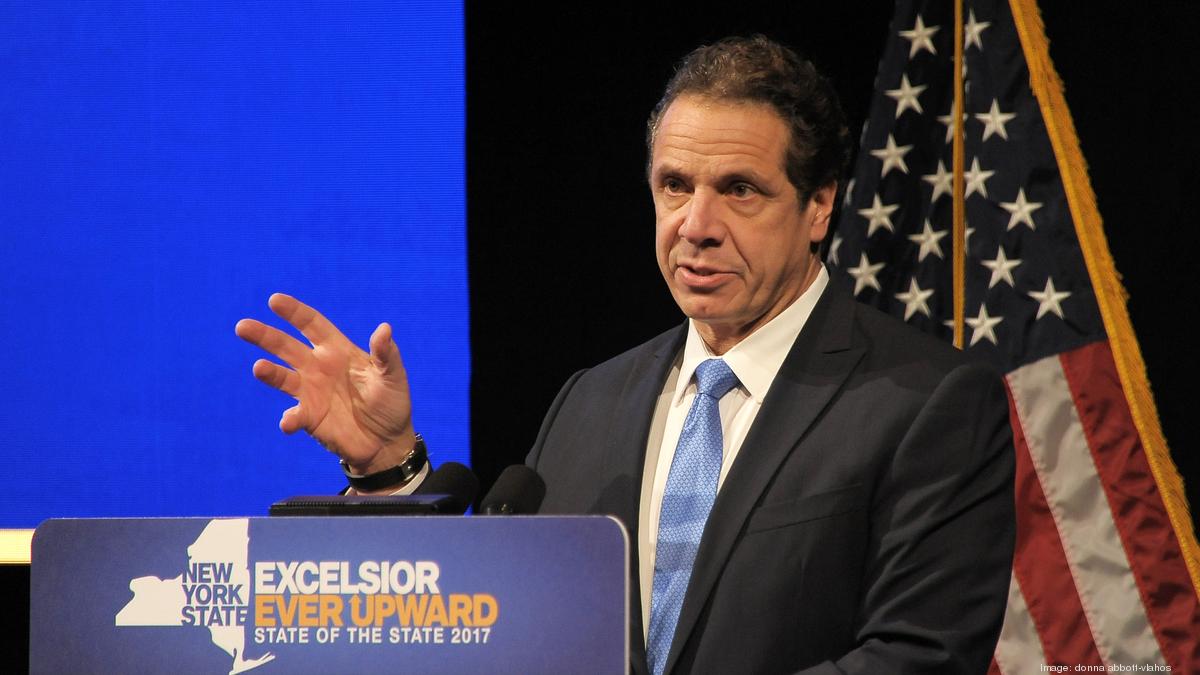 Big Changes for 2018
'Minimum Wage' is getting a hike
Here in Upstate New York on December 31, the next phase of Gov. Cuomo's initiative to push minimum wage up to $15 an hour will continue. That increase will mean a minimum wage of $10.40 an hour, compared to the $9.70 an hour currently on the books.
4.4 million will benefit from middle class tax cut
Those who make between $40,000 and $300,000 in 2018 will see their income taxes decrease thanks to a measure passed in 2016. How much will that savings equate to? Well, officials estimate that it will amount to roughly $200 extra savings. When fully-implemented, that average savings will reach $700.
Paid Family Leave coming to NYS
January 1st will mark the official start of New York's paid family leave program. Initially it will authorize a total of eight weeks of time off, which will be paid. That time off can be used to care for a new child, or sick loved one.
Over the next several years the program will continue to expand, authorizing up to 12 weeks at 67 percent of their weekly income.
Proposals & Initiatives by Gov. Cuomo
It's traditional for the governor to release a series of proposals before his 'State of the State' address. This year it's scheduled for January 3rd. Here are the ones that have been released thus far, from of the governor's newsroom.
Proposal #1 would require those convicted of a domestic violence crime to surrender any firearms.
Proposal #2 would sue the U.S. EPA if it certifies General Electric Co.'s $1.7 billion Superfund cleanup of the Hudson River.
Proposal #3 would renew the Downtown Revitalization Initiative, which has seen big dividends for places throughout the Finger Lakes like Watkins Glen and Geneva. It would secure $10 million for 10 different communities, as was tradition in the past.
Proposal #4 would push spending upward on after-school programs, job training and other efforts in urban areas to combat gang violence. Providing students with an outlet after school is viewed as a way to deal with increases challenges around New York.
Proposal #5 would require tipped workers at restaurants and other establishments to be paid a regular minimum wage. That would mean, like all other employees, they would be entitled to the same minimum wage non-tipped employees are now.
Proposal #6 sets aside $225 million to match the savings from counties who save tax dollars through the Shared Services Initiative. Cuomo said earlier that he would like to see the shared services panels created by his effort in 2017 become regular, fully-maintained structures.
Proposal #7 would spend $20 million to upgrade a wastewater treatment facility in Niagara Falls.
Proposal #8 would block a railroad company's plans to store hundreds of rail cars in the Adirondacks.
Proposal #9 would pull state pension fund investments in fossil fuels, forcing the state to invest in renewable energy.
Proposal #10 would put the New York Islanders back on Long Island.
Proposal #11 would require those convicted of disclosing sexually explicit photos of others without their consent to be registered sex offenders.
Proposal #12 would boost efforts to address harmful algae blooms in lakes around New York. In that effort, both Seneca and Canandaigua lakes are excluded.
Proposal #13 would impose new rules on online political ads to require the disclosure of the group paying for it. It would also address early-voting and streamlining the registration process to get more people engaged with the electoral process.
Proposal #14 addresses a a toxic groundwater plume near a former military plane manufacturing plant near Long Island.
What does it mean for the Finger Lakes?
While the continuance of programs like the Downtown Revitalization Initiative are positive for the region, and could move the economic development needle — many of the other initiatives go against the grain, according to the governor's opponents.
While $10 million is a lot of money, and can mean a lot of economic development for a place like Geneva or Watkins Glen — the overall impact of minimum wage increases, or changes to the classification of who receives a minimum wage could offset the growth.
Part of the 2018 discussion will surely involve looking at the overall success in the academic world — as the governor's Excelsior Scholarship begins its second year. Part of that initiative was to keep residents, especially young people in New York — but the latest census data showed a continued exodus of New Yorkers to other states. In fact, that data revealed that New York was the biggest loser to other states in the U.S.