Multiple Mark's Pizzeria locations in the Finger Lakes have shut down.
But, that's not to say that those locations in Waterloo, Ovid, Lyons, or Ithaca have ceased operating. Instead, a new duo has taken over ownership — effective January 1st, according to signage on the doors of the Waterloo location.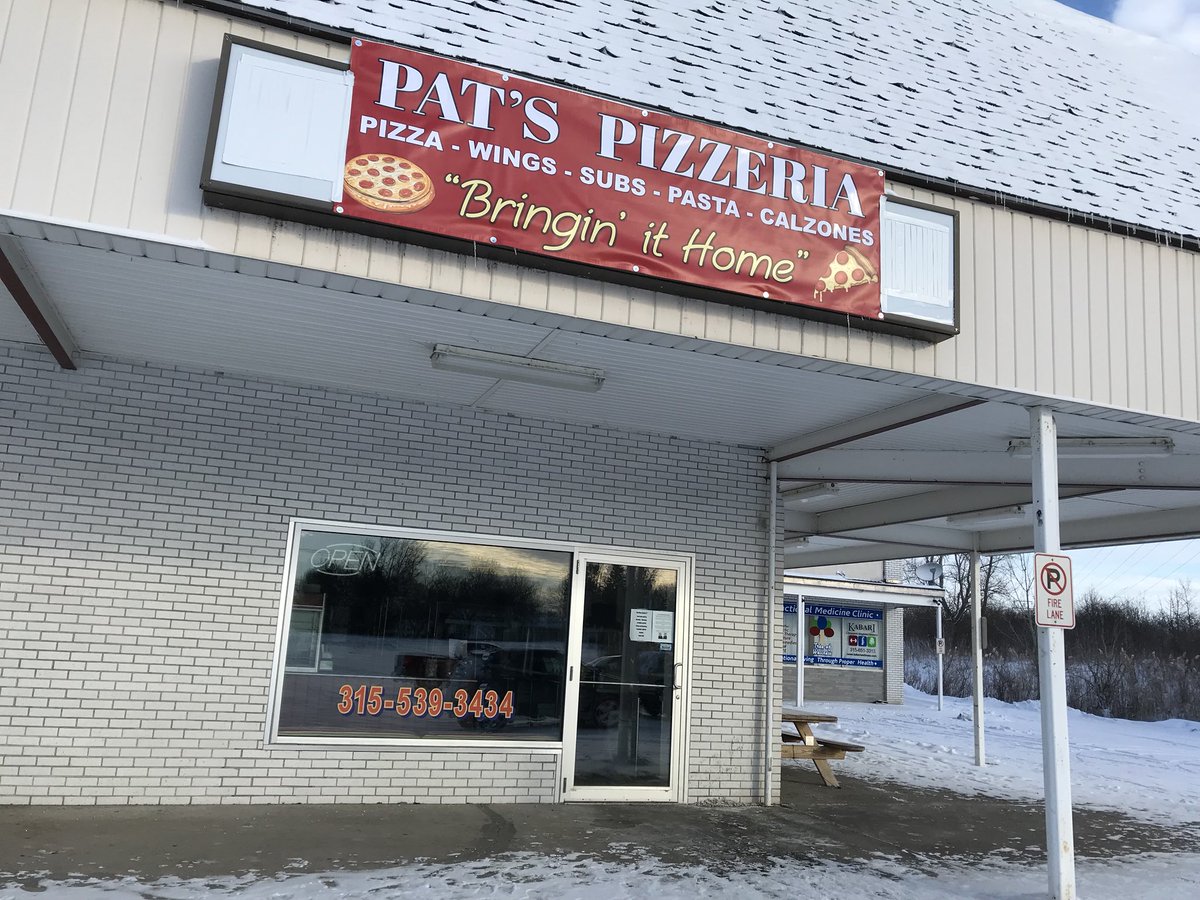 Mark's had shuttered a number of locations between Rochester and Syracuse, with many wondering what was next — or even what the reason might have been.
According to a sign on the door from owners, the transition happened recently. "It has been an honor and privilege to feed you and your families from behind the counter of Mark's Pizzeria. As the times change, so do the opportunities. With that in mind, we want to welcome you to join us on our new venture," it read. "With a combined 30 years' experience, and Mark's blessing, Pat Kalaboke and Nate Young are excited and proud to present you to….. Pat's Pizzeria!" the sign continues.
It doesn't appear there will be many changes at the facility, beyond adding better value. "With familiar faces still behind the counters at our Ithaca, Lyons, Ovid and Waterloo locations, we are excited to continue our service and dedication to you and your families. Our promise to you is the same great food, the same great service, more budget-friendly pricing," the statement on the door concluded.
JOIN THE CONVERSATION: Have you visited Pat's Pizzeria since new ownership took over?
Representatives from Mark's Pizzeria were not immediately available for comment on the closure, or series of closures that have been reported throughout the region. Read more about those closures and transitions below.
– Former Mark's Pizzeria worker opens Uncle Mike's Hometown Pizza in Camillus
– Mark's Pizzeria to close about a dozen locations in Rochester-area
– Mark's Pizzeria closes third location in Onondaga County
– Mark's Pizzeria closing two locations in central New York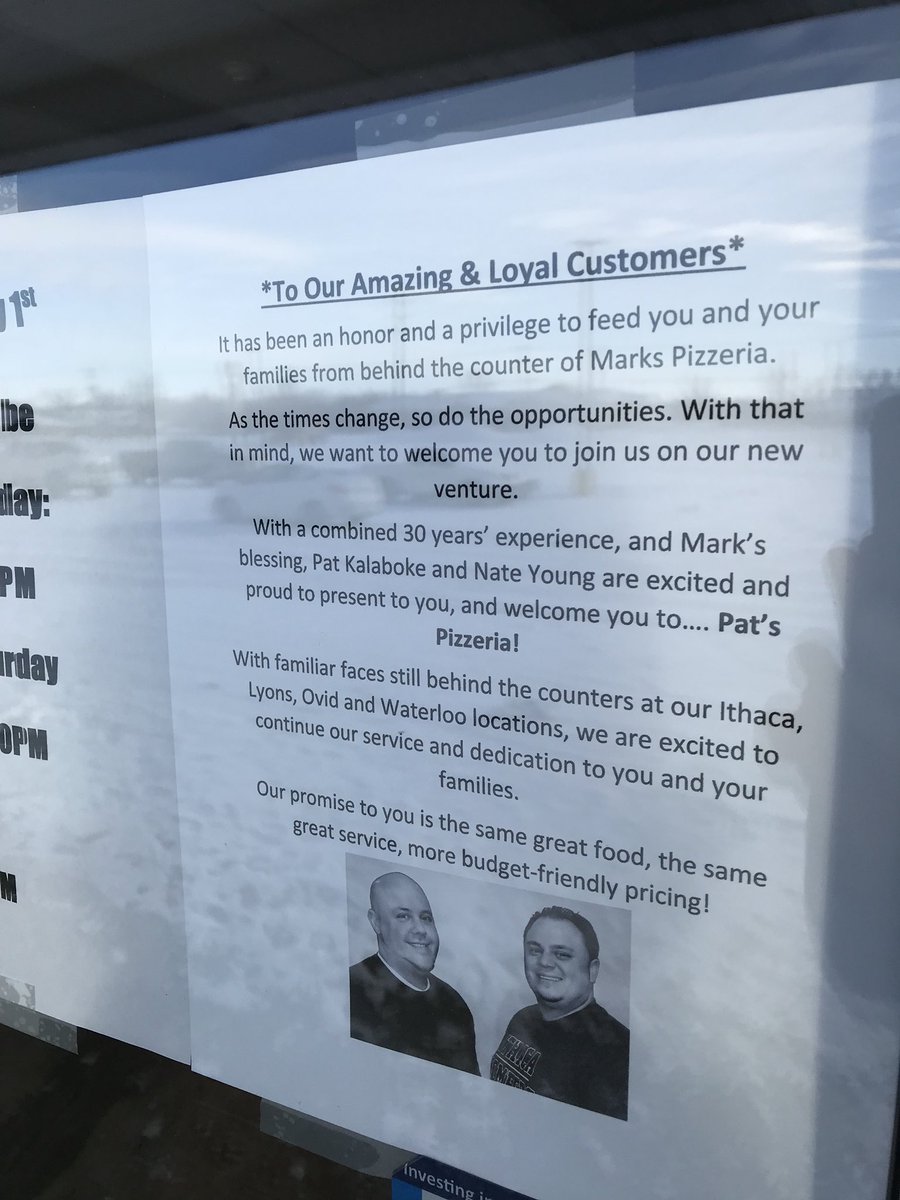 Mark's Pizzeria in Waterloo relaunches as Pat's Pizzeria. More details coming on @FingerLakes1 this morning. pic.twitter.com/scCu4gXHy2

— Josh Durso (@FLXJosh) January 7, 2018