The city Zoning Board of Appeals Wednesday ruled that St. John's Episcopal Church does indeed need a special use permit to open a day center for homeless families in the church rectory — agreeing with the determination by the city zoning officer.
Last year, the city Planning Commission denied the permit. The church then appealed to the ZBA over whether the permit is even needed.
Wednesday night, people packed the courtroom at City Hall as about 70 attended the ZBA meeting resulting in the vote. With two members absent, the ZBA voted 4-1 that city Zoning Officer Rick Brown had made the correct determination.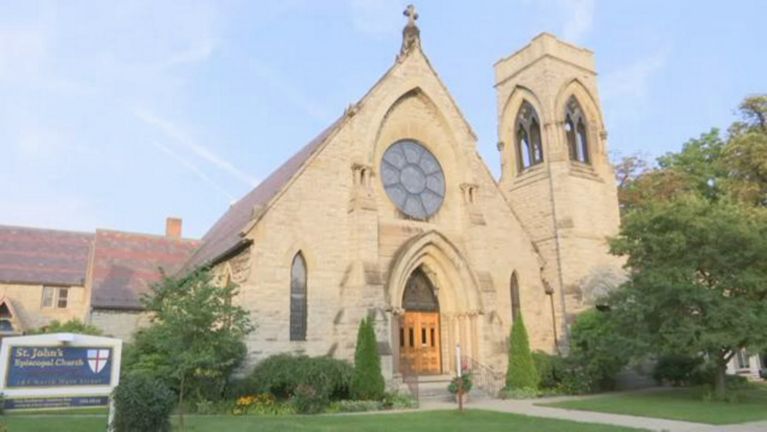 "It's an important issue to the whole community," said ZBA Chairman Ryan Akin. The ZBA last month held a public hearing, and this meeting was solely for board member discussion.
The room filled with neighbors of the church at 185 N. Main St. as well as parishioners and others drawn into an emotional issue that has been playing out for more than a year.
St. John's partnered with nonprofit Family Promise in a plan to house a day center for displaced families. The center would provide families with a place to obtain services and help in becoming self-sufficient. Family Promise, with its network of volunteers and faith-based organizations, would run the program and arrange overnight accommodations. Some neighbors argued the day center raised concerns over traffic, parking and safety — especially in light of existing church activity.
Attending in support of the day center were a number of high-ranking members of the church and Family Promise. The Rev. David Hefling, rector at St. John's, was with the Rev. Prince Singh, Eighth Bishop of the Episcopal Diocese of Rochester. With Bill Fox, Family Promise Day Center chairman, was Angelica Johnson, Northeast region director for Family Promise, which is a national organization.
Jared Lusk, partner with Nixon Peabody LLP, was on hand as the church's legal representative for the day center plan.
Daily Messenger:
Read More