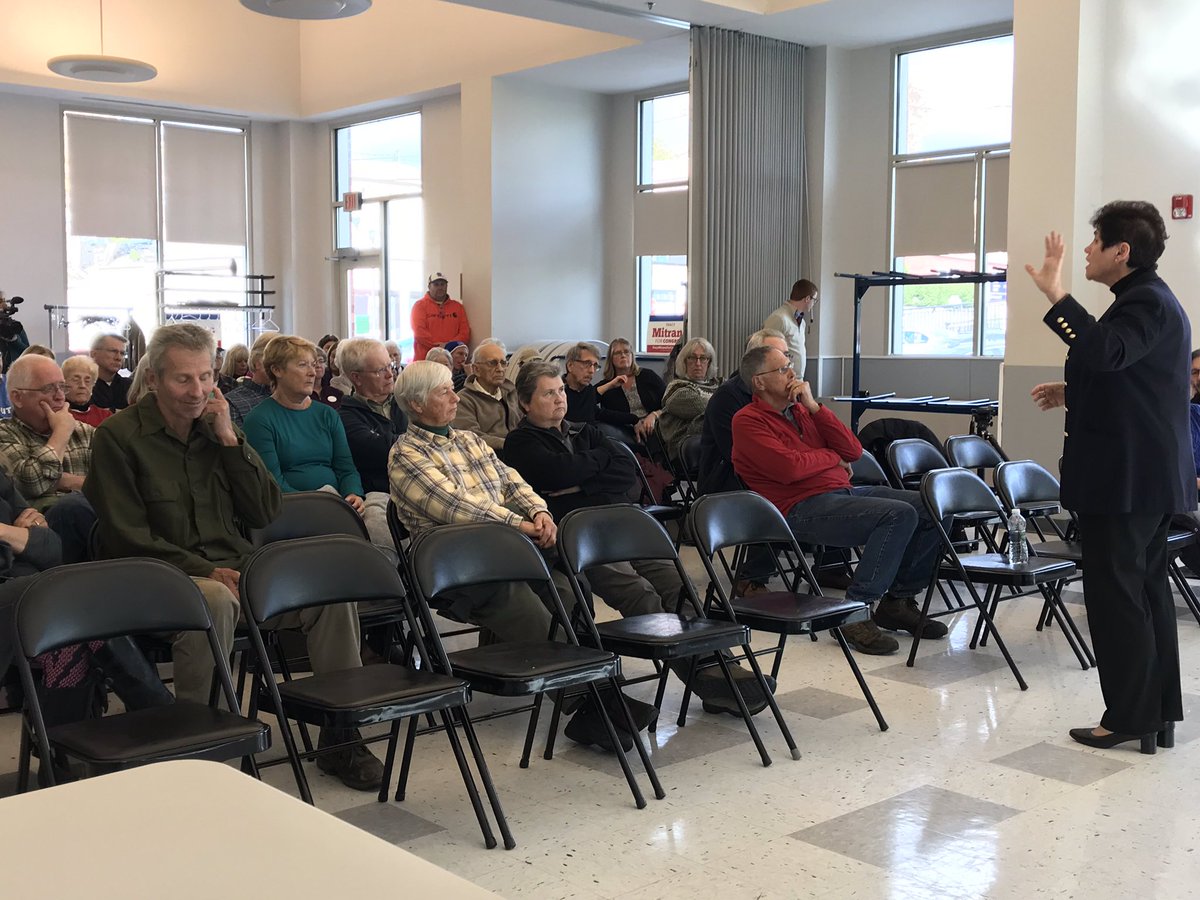 "Extreme Ithaca Liberal" is the term U.S. Rep. Tom Reed, R-Corning, uses to refer to his Democratic opponent, Tracy Mitrano.
Ithaca, being the most liberal area of the largely conservative 23rd Congressional District, is where Mitrano has spent much of her career with Cornell University and Ithaca College.
As for "extreme," Mitrano — who lives in Penn Yan, contends Reed is the extreme candidate. Seeking a fifth term in Congress, Reed's voting record falls in line with President Donald Trump's positions. Reed's "Trump Score" is nearly 97 percent in vote tracking by data journalism website FiveThirtyEight. The site tallies how often a lawmaker votes with or against the president.
Still, Reed touts his efforts at bipartisanship. The congressman co-chairs the Problem Solvers Caucus, a group of 48 House members evenly split between Democrats and Republicans that meets weekly.
"We care about finding common-sense solutions for the American people. Together, we are working to change the partisan culture in Washington to help the people back home," Reed said during a panel discussion at Houghton College in September.
Mitrano, however, pinpoints Reed's voting record as the measure of where her opponent stands politically. On hot-button issues like the Trump administration's policies on trade, taxes, tariffs, foreign relations, environment, immigration and refugees, Reed aligns with the president. The congressman recently got a pat on the back from Trump in an Oct. 3 tweet: "Thank you to Congressman Tom Reed of New York for your wonderful comments on our great new Trade Deal with Mexico and Canada, the USMCA. I have long ago given you my Full Endorsement, and for good reason. Keep up the Great Work!"
Mitrano, who is taking her first crack at public office, said in a town-hall style meeting in Geneva this fall Reed "is clearly not an independent thinker or leader." She claims Reed is out of touch with the needs of people in the 23rd District, which has more than most of the region's share of working people who are struggling financially.
MPNNow.com:
Read More