Late mistakes would ultimately be Buffalo's downfall in loss to New England at New Era Stadium on Monday night. After holding the Patriots to just nine points throughout the first three quarters, the Bills allowed 13 points in the fourth, losing the game by a score of 25-6.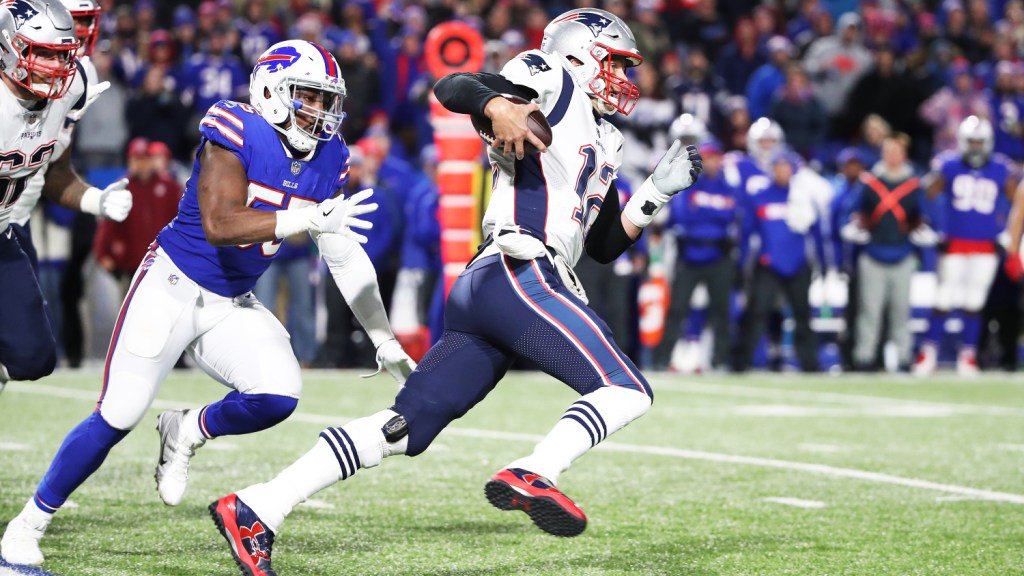 The Bills' offense came out with a few tricks up its sleeve, running a number of plays out of the wildcat formation. The unit, however, failed to find the end zone for the second consecutive week, finishing the contest with just six points. The Bills kept the Patriots out of the end zone until the fourth quarter, and New England's offense finished the game with only one touchdown.
With the loss, the Bills fell to 2-6 on the season.
HIGHLIGHTS:
SOCIAL:
---
PREVIEW:
There's a fairly easy explanation for why the Buffalo Bills will be making only their 43rd appearance on Monday Night Football in the 49-year history of the prime-time showcase when they host the Patriots at New Era Field.
Since the debut Monday nighter between the Jets and Browns in September 1970, the Bills have enjoyed only 18 winning seasons, and have qualified for the playoffs in only 14 years, so it hasn't been often that the Bills warranted a spot in what used to be the marquee game of the week in the NFL.
It seems appropriate that the Bills are retiring Thurman Thomas' No. 34 at halftime because it was during Thomas' career when the Bills were, for the only time in their existence, a Monday night draw. From the time Thomas joined the Bills in 1988 through his departure following 1999, the Bills appeared in 24 Monday night games including three times each in 1989, 1991 and 1993. Read More
MORE BILLS COVERAGE:
– Do the Bills have a Monday night miracle in them? It's highly unlikely (D&C)
– Bills prepare for Monday Night Football matchup (WHEC)
– McCoy clears concussion protocol, expected to play vs Pats (WHEC)