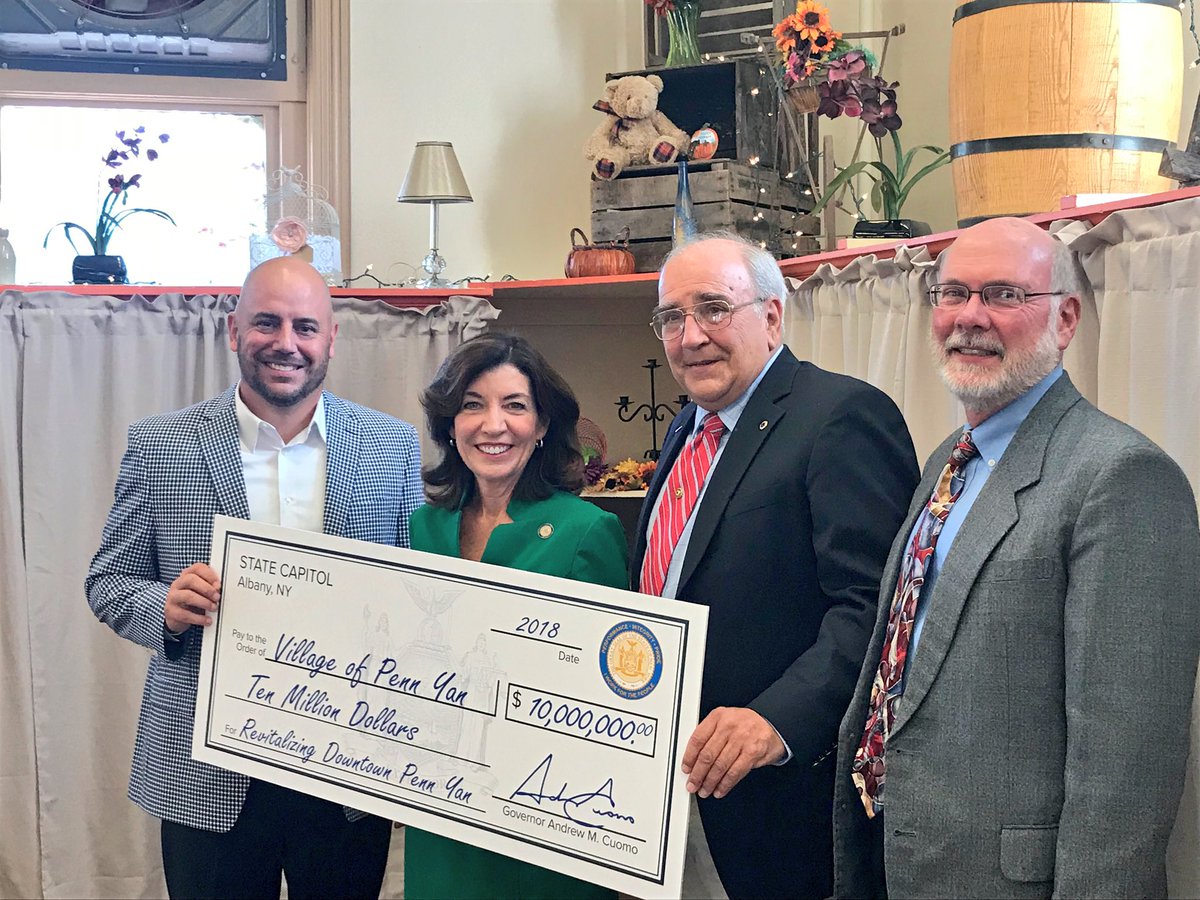 When about 120 people turned out for the first meeting of the village of Penn Yan's Downtown Revitalization Initiative Local Planning Committee Nov. 8 they learned more about why the village was awarded the $10 million grant and the timeline for submitting applications for project funding.
The Local Planning Committee, which includes representatives from village, county, state and local agencies, as well as local businesses, met with consultants from LaBella Associates in a public meeting to review the committee's responsibilities and the application that has earned Penn Yan a $10 million grant from the state.
The committee agreed to a process that calls for businesses and organizations to submit requests for information to be eligible for funding by Dec. 10, and a final overall plan to be complete for submission to state officials in March.
An informational meeting for potential applicants will be held at 1 p.m. Nov. 16 in the board room of the Penn Yan Village Hall.
The consultants will begin meetings with stakeholders the week of Nov. 26 and the committee will hold a public meeting Nov. 27.
Questions and comments during the public portion of the meeting illustrated concerns people had about the make-up of the committee, and the ambitious deadline for gathering the information needed for the application deadline of Dec. 10.
"Volunteers make this community run," said Kris Pearson, executive director of the Yates County Arts Center, noting the timeline is short for these groups to be able to come up with projects and details.
Other questions from the public focused on parking, traffic flow, the boundaries of the project area, housing needs, and employment concerns.
Chronicle-Express:
Read More