Led by 31 points from Tyus Battle, Syracuse (15-6, 6-2 ACC) held off Boston College (11-8, 2-5 ACC), 77-71, Wednesday night at Conte Forum. The win marks Syracuse's fourth in its last five games.
Battle's 31 points, 21 of which came in the second half, were just shy of his season-high 32 that came in the Orange's overtime victory at then-No. 1 Duke. His 11-of-17 shooting performance was helped by a 4-of-8 look from 3-point range. Battle also contributed four rebounds and a game-high six assists.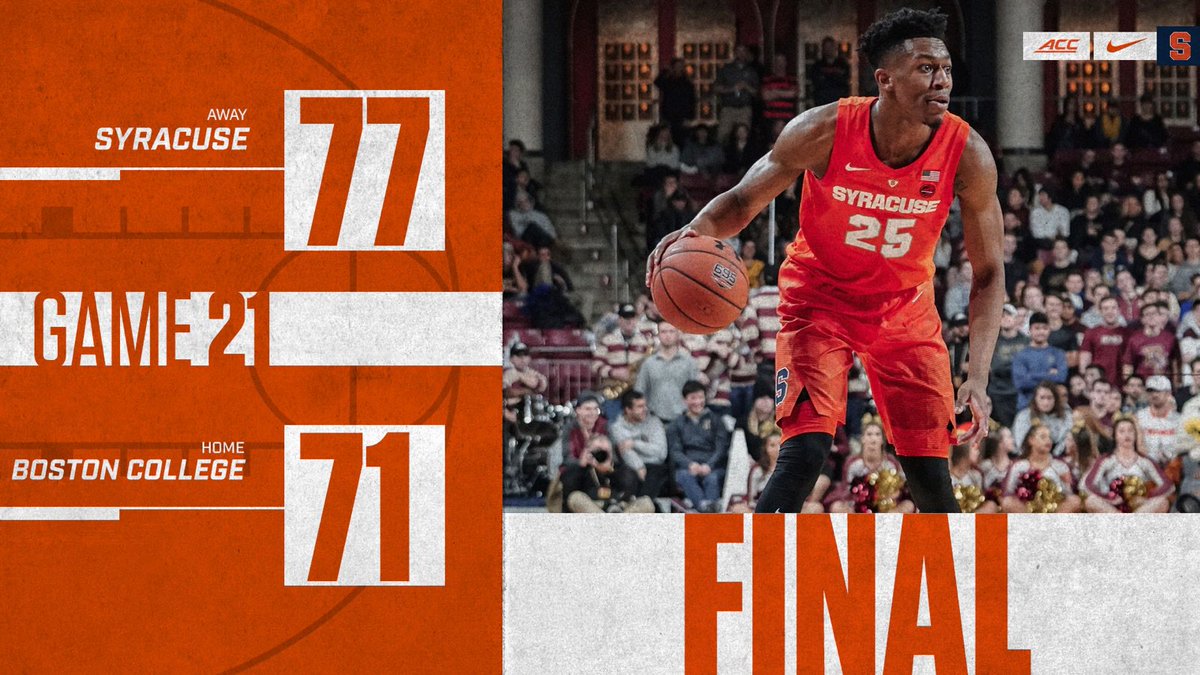 Buddy Boeheim reached double digit scoring figures for the third time in his last four games, with 13 against the Eagles. Boeheim's shooting accuracy continued going 5-of-7 with three from behind the arc. Elijah Hughes put up 10 points and four rebounds.
The Eagles were led by a pair of 21-point performances from Ky Bowman and Jordan Chatman.
HIGHLIGHTS:
COACH BOEHEIM POST GAME:
MORE COVERAGE:
– Box score: Syracuse basketball at Boston College (Syracuse.com)
– Syracuse surges, Tyus Battle dominates and more takeaways from 77-71 win at BC (Daily Orange)
– Best and worst from Syracuse basketball's win at Boston College (Syracuse.com)