Some Phillies fans might have missed a comment that Jake Arrieta made last Friday as he celebrated his 100th career win in Miami.
"I know I can still be elite," he said.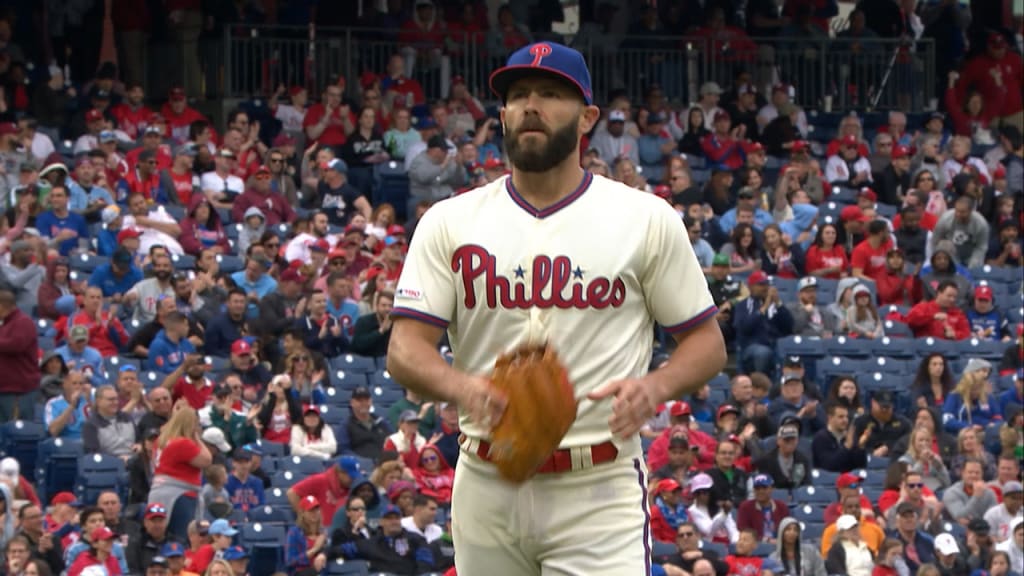 Arrieta put together another strong performance in Wednesday afternoon's 3-2 victory over the Mets at Citizens Bank Park, clinching the three-game series and improving the first-place Phillies to 11-6. He allowed six hits and two runs in eight-plus innings. Arrieta has pitched seven or more innings in three consecutive starts, making him and Texas' Mike Minor the only two pitchers in baseball to pitch at least seven innings at least three times this season.