Halloween costume trends come and go, with a few exceptions. With Halloween just around the corner, Finger Lakes parents are starting to shop for costumes. The most difficult aspects of shopping for a costume is trying to please the young recipient. As Finger Lakes parents know, this is an extremely difficult task to accomplish. Fortunately, the trends do not change a lot from one season to the next. A list of the 2019 Halloween Costume Trends is provided in the article below.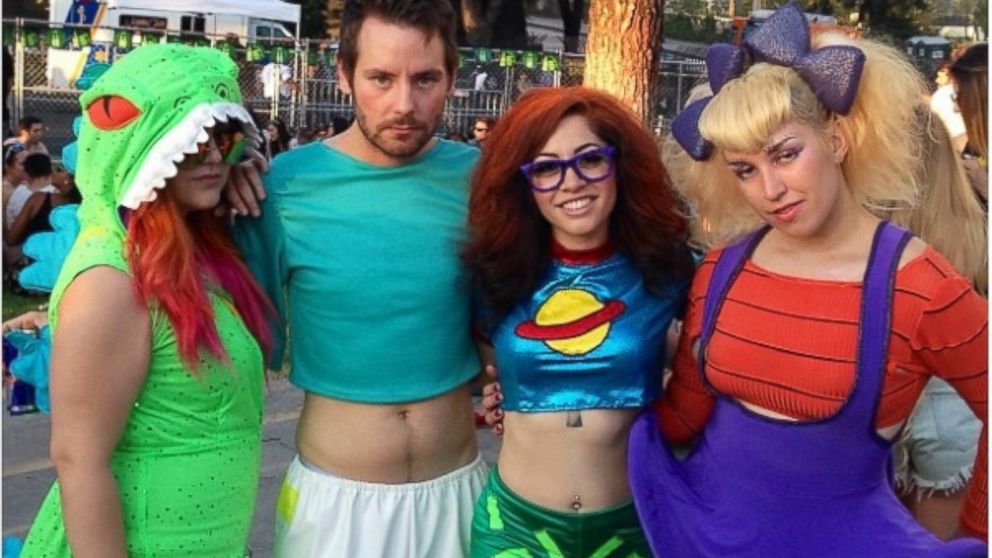 Marvel Comics' Spider-Man
Many children idolize the American superhero, crime-fighting character, Spider-Man. As one of the oldest Marvel Comics' character, Spider-Man appears in video games, slot machines, and comic books. It is no wonder the fictional character has grown in popularity since its creation in 1962. Even though Spider-Man first debuted in the book line, Ultimate Marvel, it didn't take long before the fictional superhero became a hit.
Parents of children who are fans will be happy to discover that Spider-Man costume is still just as trendy as ever. This is one costume that Finger Lakes residents should expect to see a lot of this year.
Star Wars Kylo Ren
Star Wars has always been a favorite among children, teens, and adults. The fantasy, sci-fi movie has captured the hearts of many people. Some fans have transformed into avid collectors of Star Wars memorabilia, while others anticipate the next installment to be released.
Kylo Ren debuted as a Star Wars character in 2015. Since then, the fictional character has grown in popularity at an alarming rate. It is only to be expected that the Kylo Ren Star Wars character to be a hit in the upcoming Halloween season.
Game Of Thrones Daenerys Targaryen
Game of Thrones' Daenerys Targaryen has captured the hearts of many young fans. As one of the most popular Game of Thrones characters, Targaryen has been featured in video games, books, cartoons, and casino games at Situs Poker online. So, parents should only expect the fictional character to appear in the list of the 2019 Halloween Costume Trends.
Targaryen is beautiful, smart, and mythical, which is why young girls are drawn to her character. Parents should expect to see several variations of the Targaryen costume this year.
IT Pennywise
Halloween would be nothing without clowns. While some children only like funny, happy clowns, the ones with a dark side adore IT' Pennywise. Since the release date for IT 2 was made public, fans have been on the edge of their seats. IT 2 will hit the big screen on September 6, 2019, just in time for the Halloween season.
The Pennywise costume is expected to be a hit this Halloween. The costume will replicate the Pennywise character to a tee. There will be several versions of the costume available, so there is sure to be something for every young Pennywise fan.
Hasbro Mr. Potato Head
Mr. Potato Head debuted in 1952. The toy was a hit among children of all ages. Small holes in various parts of the plastic potato were for the arms, eyes, and ears, as well as a nose, mouth, hat, and pair of shoes. The idea is to make Mr. Potato Head as unique as possible, by placing the different parts in unusual areas. For example, the shoes would be placed on the potato' head, the mouth and nose placed where the ears are normally located, and the mouth is switched for the hat. Children could spend hours decorating their Mr. Potato Heads without getting bored.
Mr. Potato Head still lives on the hearts of many adults. The toy has been featured in movies, cartoons, and books. From one Halloween to the next, Mr. Potato Head costumes continue to the same trend. Of course, these costumes have changed over the years. Starting from a plastic outfit and mask to an inflatable costume with movable arms and legs.
Conclusion
Other Halloween costumes that are expected to be popular this year is Game of Thrones' Tormund, Marvel Comics' Black Panther, Disney' Maleficent, Marvel Comics' Wonder Woman, Michael Myers, The Handmaid's Tale, Marvel Comics' Venom, Rick and Morty, and Frozen' Kristoff. Parents will need to make their selections early because these trendy costumes are not expected to last long.