More than 2,400 customers were without power during the mid-afternoon hours in Seneca County, as NYSEG crews dealt with a significant outage.
The outage impacted Varick, Romulus, and Fayette in Central Seneca County.
Power was restored to all customers except 100 in Seneca by 5:30 p.m.
The outage had blanketed more than 50% of both Fayette and Romulus. Nearly all of Varick was in the dark at its peak.
It's unclear what caused the outage.
This story will be updated as more information becomes available. For the latest winter storm coverage from the FingerLakes1.com team – check out our full-coverage here.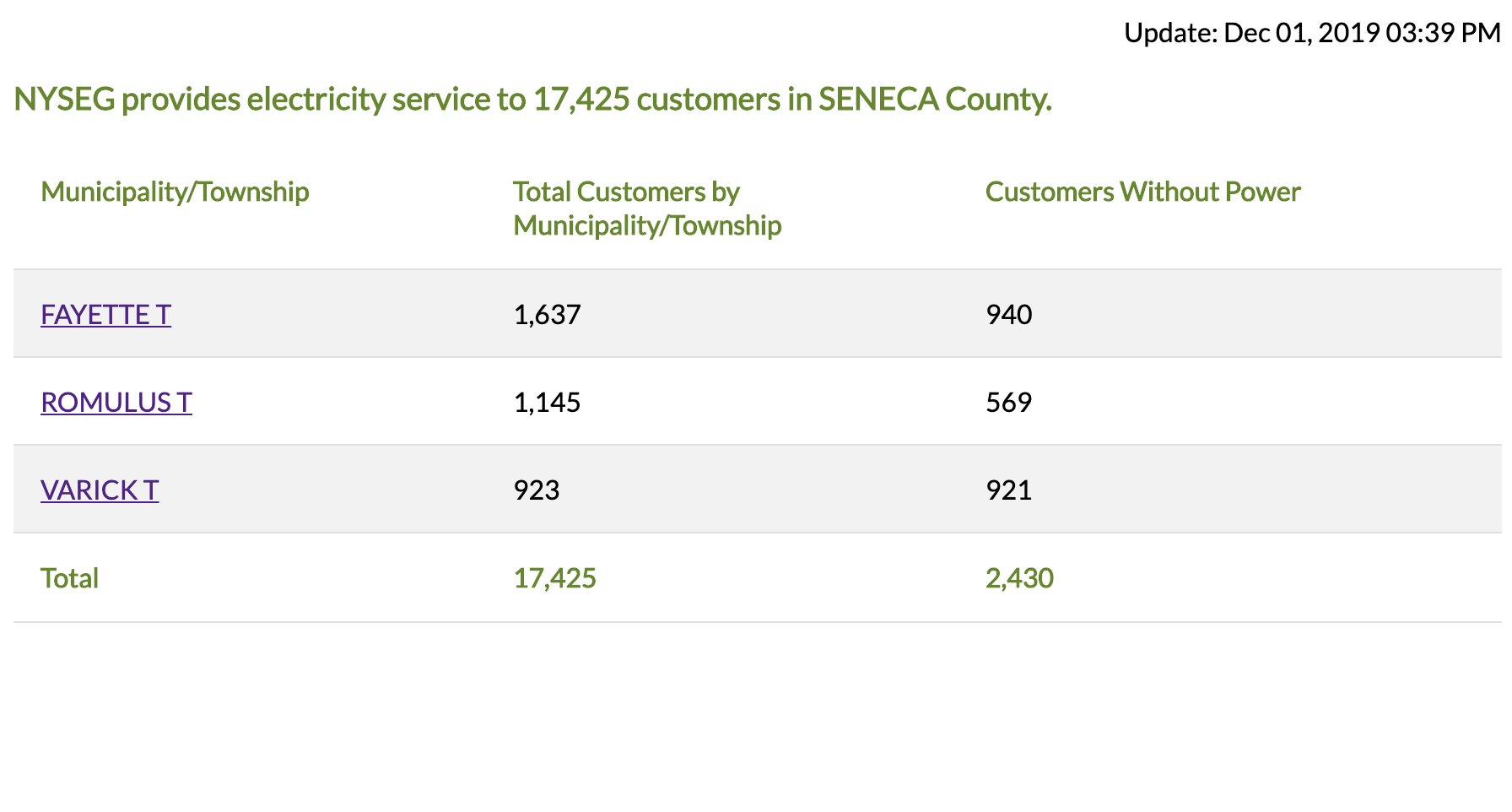 ---
To have the latest delivered to your smartphone or tablet – download the FingerLakes1.com App for Android and iOS. Follow the links below to download the app now! – Android (All Android Devices) – iOS (iPhone, iPad)