Seeking a right-handed defensive complement to Brandon Nimmo in center field, the Mets struck Thursday with a trade for Astros veteran Jake Marisnick. The deal sends prospects Blake Taylor and Kenedy Corona to the Astros.
"Jake is an elite defender who is an incredibly smart baserunner," Mets general manager Brodie Van Wagenen said in a statement. "Among our offseason plans was to improve defensively, and he is one of the best in the game."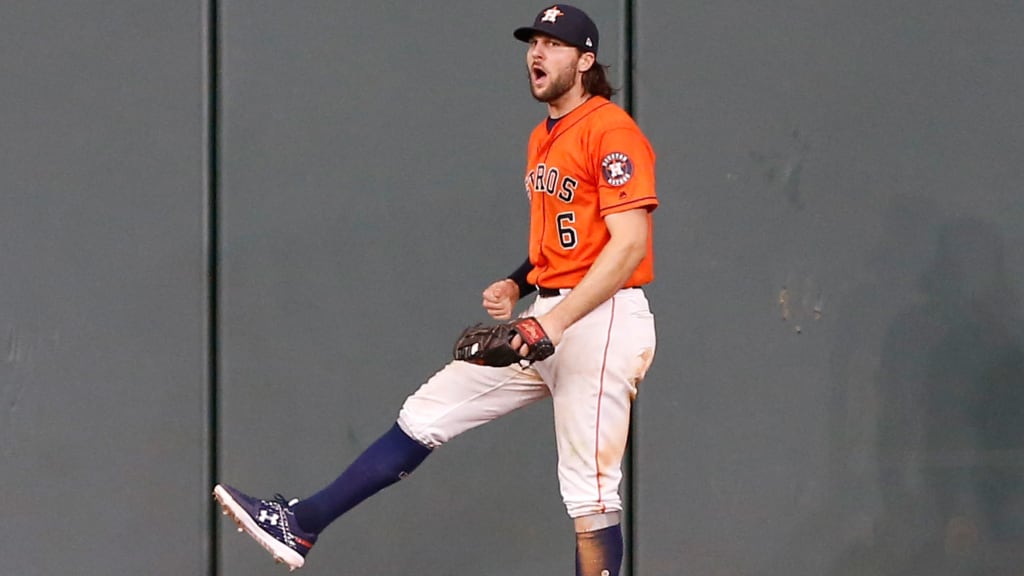 Marisnick, 28, is indeed a plus defender in center field, posting Defensive Runs Saved totals of +12 and +5 there the past two seasons. He also finished the 2019 season with 8 Outs Above Average, tied for 11th-highest among Major League outfielders, and has posted positive totals on FanGraphs' baserunning metric every year of his career. While Marisnick isn't likely to displace Nimmo from center on a full-time basis, he should give the Mets flexibility in using Nimmo both in center and left field.
We've acquired outfielder Jake Marisnick (@JSMarisnick) from Houston in exchange for minor league LHP Blake Taylor and minor league outfielder Kenedy Corona. #Mets

— New York Mets (@Mets) December 5, 2019