The first round of wintry weather is officially over. While some scattered snow showers will continue over the next several hours.
Those won't stick around for the whole day, and conditions will improve. However, temperatures won't improve much.
Highs are expected to only reach about 30 degrees. In addition, it will be very breezy for parts of the region, too.
Wind gusts in excess of 30 mph will be possible, making it feel significantly colder outside than the mercury reads.
The advisories and warnings from the National Weather Service have been allowed to expire.
Check out the FingerLakes1.com Weather Center for more resources.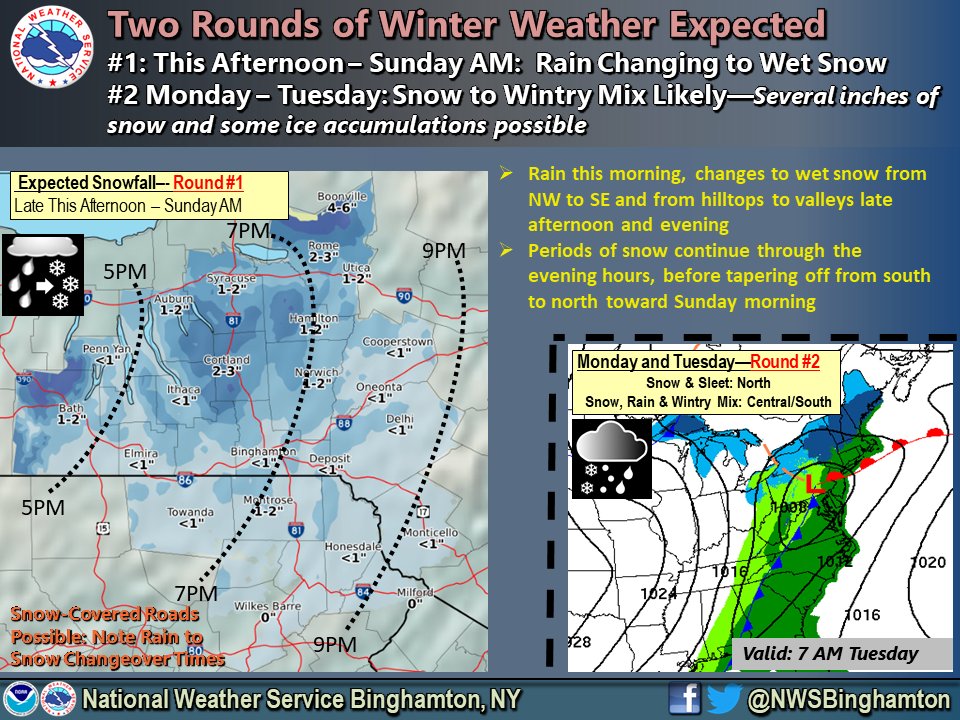 ---
To have the latest delivered to your smartphone or tablet – download the FingerLakes1.com App for Android and iOS. Follow the links below to download the app now! – Android (All Android Devices) – iOS (iPhone, iPad)