Each time Elizabeth Catlin, 54, of Penn Yan has entered a Yates County Courtroom, she has been accompanied by dozens of supporters.
Letters to the editor have been written on her behalf in local newspapers, and coverage of the 90+ count indictment that landed her in court – has gotten regional attention.
A crowd of approximately 100, including an apparent documentary film crew, were in court with Catlin, as she plead not guilty to a 95 felony count indictment.
Before she did that though, the crowd led a verse of 'Amazing Grace'.
In December, Catlin was charged with one count of criminally negligent homicide; one count of unauthorized practice of a profession; 31 counts of second-degree possession of a forged instrument; 31 counts of second-degree identity theft; and 31 counts of first-degree falsifying business records.
All of the charges against Catlin are a combination of Class D and Class E felonies.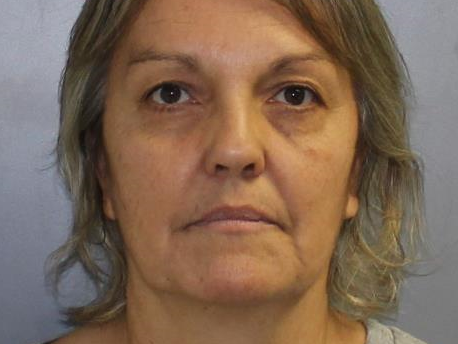 No trial date was set this week, but the case will return for argument of motions on April 14th.
Yates County District Attorney Todd CAsella said the indictment stemmed from a coordinated investigation between State Police, the New York Education Department, and the District Attorney's Office.
Catlin is accused of practicing midwifery illegally, without the proper documentation.
There's a shortage of professionals in this field, and even fewer available in the Yates County area. That's where there is a high-density of Mennonite families, who prefer home birth – to other options.
---
Download the FingerLakes1.com App: Android (All Android Devices)  |  iOS (iPhone, iPad)
---
We believe in a product that is accessible to all readers online. That's why you'll never see a paywall on FingerLakes1.com. That said, a recurring monthly pledge of any amount through Patreon can help us deliver more content, and more in-depth coverage throughout the region. Visit www.Patreon.com/FL1 to become a supporter!
---