Two weeks after a New York State trooper was hit on Onondaga Lake Parkway in the Town of Salina, New York State police are enforcing the Move Over Law more than ever.
It was enacted in 2010, and requires that vehicles slow down and move one lane to the left if possible when an emergency vehicle has its hazard or emergency lights running.
Major Philip T. Rougeux, Troop D Commander, said at a press conference Monday it's important to remember the law and move over. He said, if you can't move over, slow down, but do not come to a stop.
"These are men and women who are out there protecting our communities, working on the infrastructure in our communities, helping stranded motorists in our communities. We have to give them, we have to give them the protection that they need," Sheriff Robert M. Maciol with Oneida County told CNYCentral.
Failing to move over carries a two point penalty and, if a driver collects 11 points during an 18 month period, their license will be suspended.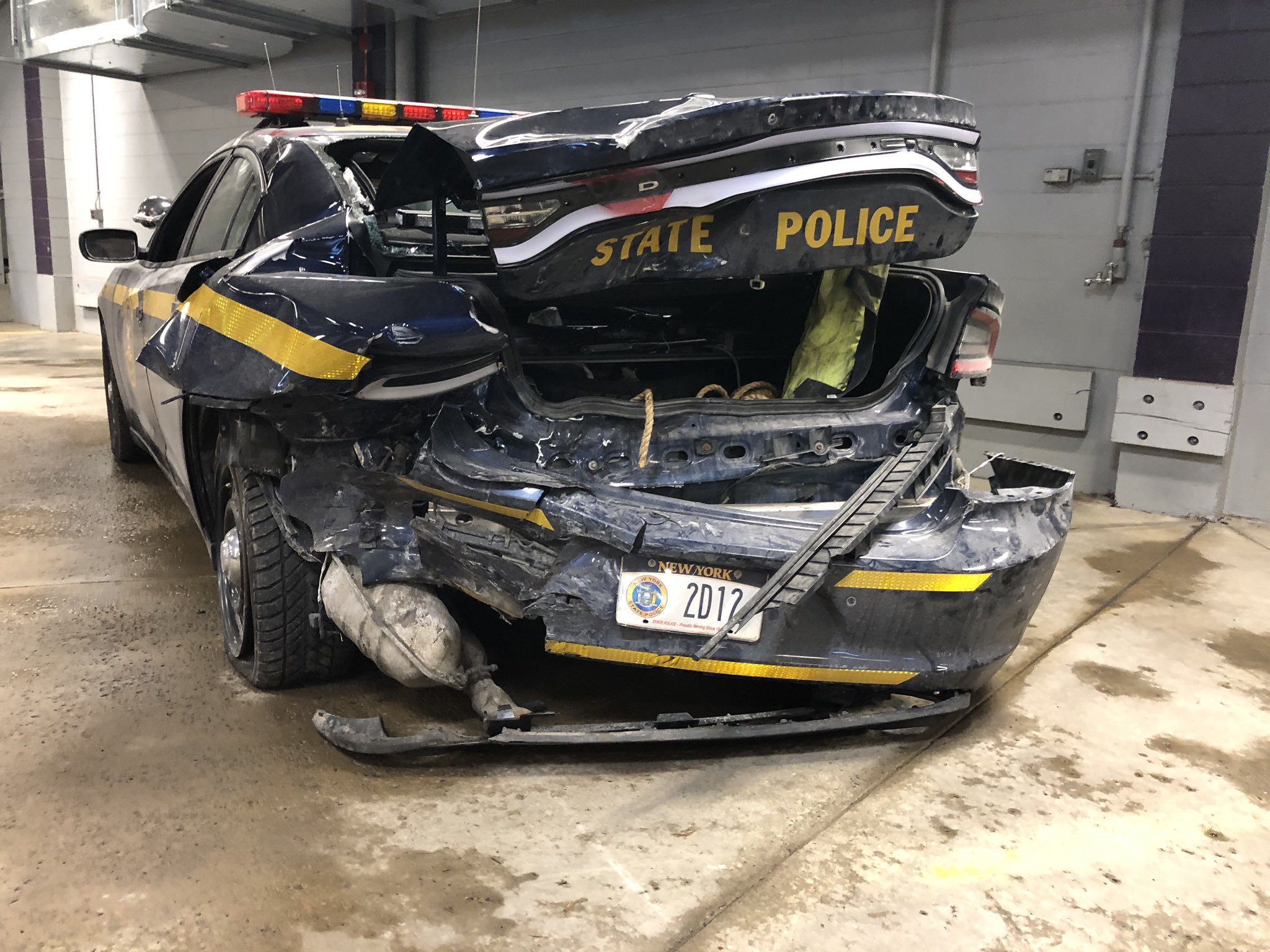 ---
Download the FingerLakes1.com App: Android (All Android Devices)  |  iOS (iPhone, iPad)
---
We believe in a product that is accessible to all readers online. That's why you'll never see a paywall on FingerLakes1.com. That said, a recurring monthly pledge of any amount through Patreon can help us deliver more content, and more in-depth coverage throughout the region. Visit www.Patreon.com/FL1 to become a supporter!
---