The Yankees' injury woes were historic in nature last year, prompting the revamping of the organization's strength and conditioning protocol. In the case of James Paxton, that poor fortune has carried over into 2020.
Paxton's season debut will be delayed after the Yankees announced on Wednesday that the left-hander underwent a microscopic lumbar discectomy with removal of a peridiscal cyst.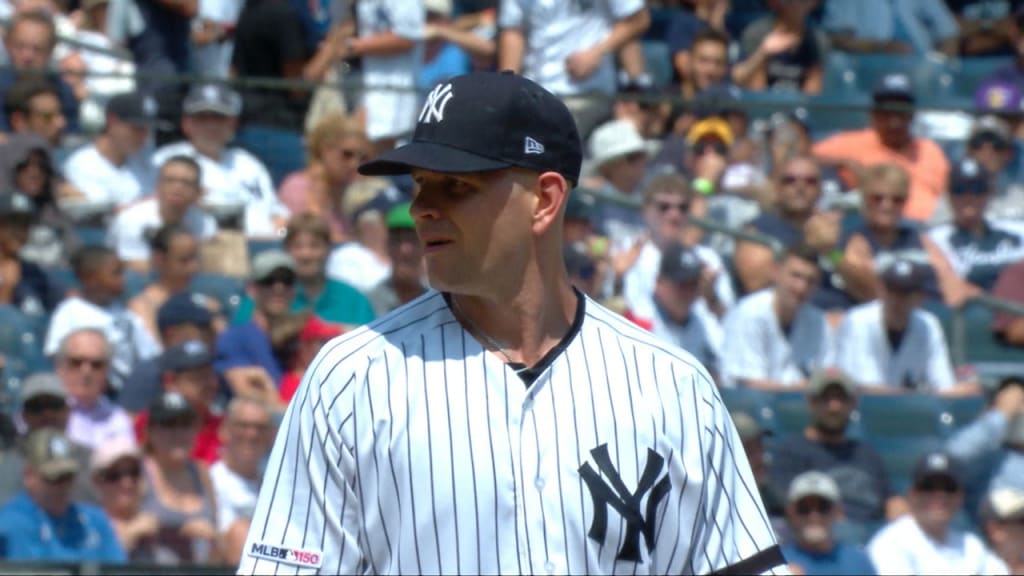 The surgery was performed by Dr. Andrew Dossett in Dallas and the club said that Paxton's approximate timeline to return to Major League action is three to four months.
Paxton's career has been marked by flashes of brilliance, pockmarked with injury concerns. The 31-year-old was 15-6 with a 3.82 ERA in 29 starts for the Yankees last season, his first in New York. He is eligible for free agency after 2020.
Earlier today, LHP James Paxton underwent a microscopic lumbar discectomy with removal of a peridiscal cyst. The surgery was performed by Dr. Andrew Dossett in Dallas, Texas. His approximate timeline to return to Major League action is 3-4 months.

— New York Yankees (@Yankees) February 5, 2020