A building in Auburn has partially collapsed.
Firefighters were called to 151 Wall Street after a wall on a vacant building collapsed.
According to the Auburn Citizen, First Love Ministries operated a food pantry at the site until December.
Now, two months later, part of the building has collapsed.
Police temporarily closed a portion of Wall Street as first responders worked at the scene. They're asking residents to avoid the area as investigators work.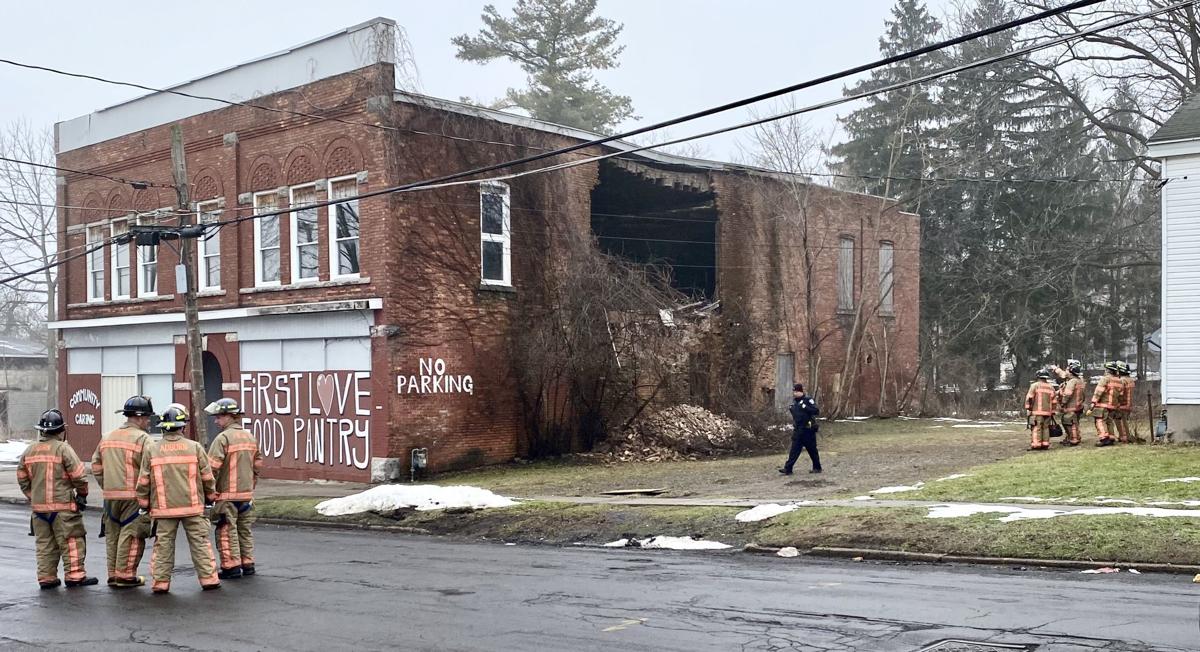 ---
Download the FingerLakes1.com App: Android (All Android Devices) | iOS (iPhone, iPad)
---
We believe in a product that is accessible to all readers online. That's why you'll never see a paywall on FingerLakes1.com. That said, a recurring monthly pledge of any amount through Patreon can help us deliver more content, and more in-depth coverage throughout the region. Visit www.Patreon.com/FL1 to become a supporter!
---