The Geneva Panthers outlasted the Waterloo Indians 60-55 at the Blue Cross Arena on Saturday morning to win their second sectional title in the last six years.
The Panthers missed several free throws late in the fourth quarter allowing Waterloo to make a final push. Ultimately, Geneva was able to hold on for the win.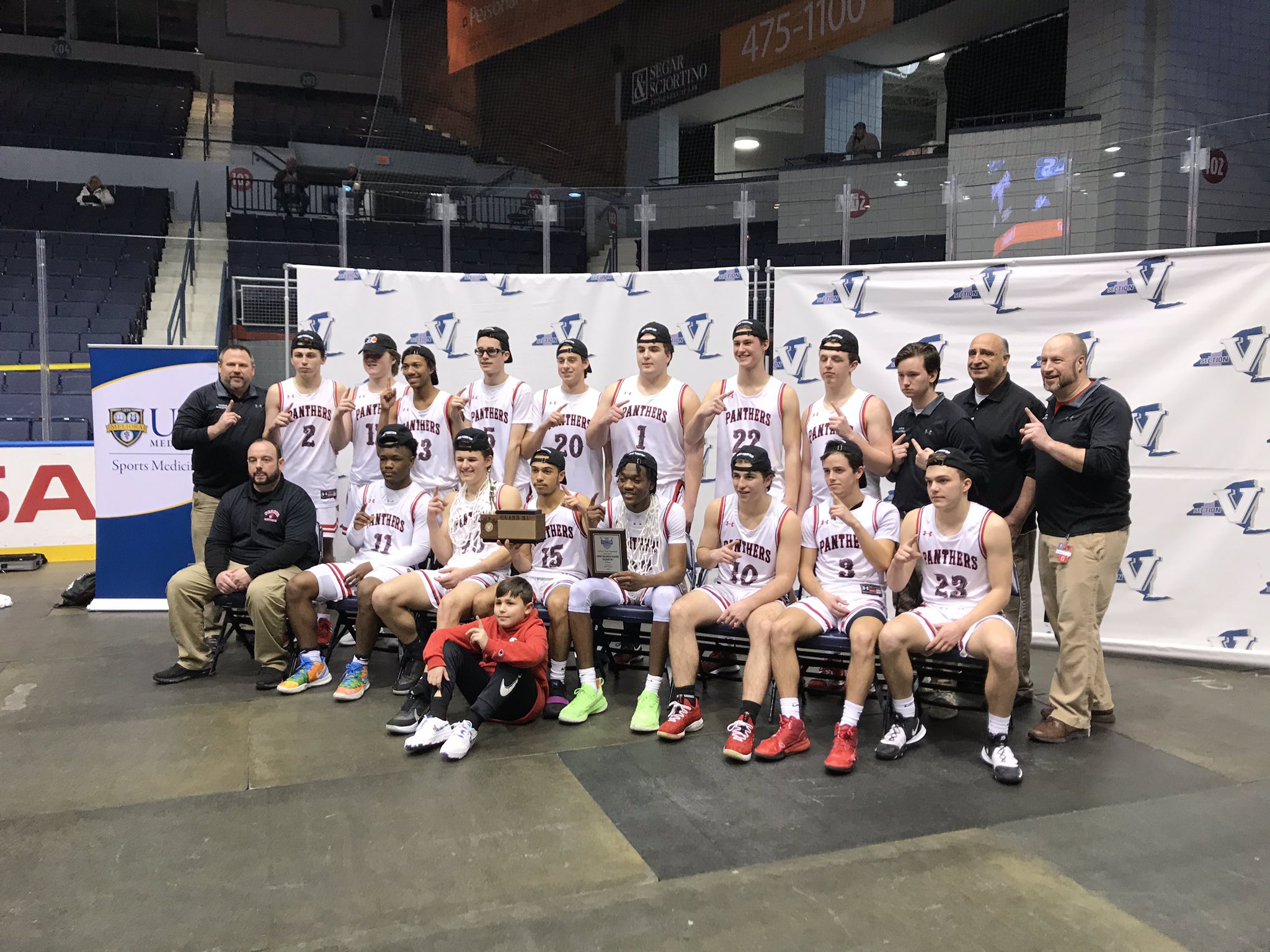 Waterloo's defense held Geneva's Devon Martin to just 12 points but Martin's two free throws with 6.3 seconds sealed it for the Panthers. Martin was named B1 Tournament MVP.
Parker Bossard finished with 13 points to lead Geneva.
Kyle Slywka scored a team-high 15 points for the Indians. John Lawrence knocked down three 3-pointers and added 13 before fouling out late in the contest.
Following the game, Nick Askin, Parker Bossard and Liam Ryan from Geneva were named to the Class B1 All-Tournament Team. Kyle Slywka and Michael Hubard from Waterloo were also named to the Class B1 All-Tournament Team.
All-tournament team B1:
Newark's Josh Green
Waterloo's Kyle Slywka
Geneva's Nick Askin
Geneva's Parker Bossard
Geneva's Liam Ryan
Waterloo's Michael Hubbard

MVP: Geneva's Devon Martin@DandC pic.twitter.com/1OJyE3wHMN

— Billy Heyen (@BillyHeyen) March 7, 2020
SOCIAL:
What a finish! Geneva defeats Waterloo 60-55 after Junior Martin stole an inbound oass and sunk 2 FTs to seal it for the Panthers! pic.twitter.com/og6WTgZHeT

— FL Times Sports (@FLTimesSports) March 7, 2020
Opening tip: Class B1 championship @WaterlooIndians and @BoysGeneva Kyle Slywka starts the proceedings. pic.twitter.com/fUkQBbLRCh

— Paul Gotham (@PickinSplinters) March 7, 2020
Julian Ruiz with the follow, but @WaterlooIndians trail @BoysGeneva 9-8. pic.twitter.com/xuALE9m4uf

— Paul Gotham (@PickinSplinters) March 7, 2020
Devin Walton to Liam Ryan to Nasir Harrison. @BoysGeneva 25 @WaterlooIndians 20 pic.twitter.com/0DXhsZiGF0

— Paul Gotham (@PickinSplinters) March 7, 2020
Parker Bossard leads Devon Martin. 4:21 remaining @BoysGeneva 51 @WaterlooIndians 42 pic.twitter.com/qDLwyrKa0u

— Paul Gotham (@PickinSplinters) March 7, 2020
Junior Martin sinks both free throws to seal Geneva's win, 60-55 pic.twitter.com/NX21w2uT21

— FL Times Sports (@FLTimesSports) March 7, 2020
Congrats to Geneva HS Section V Class B1 Champions. victory over Waterloo. @BoysGeneva @WaterlooIndians
@SecVAthletics @SecVBBasketball @PrimetimeBall_ @PickinSplinters @NYSPHSAA @SectVGBB pic.twitter.com/LNJmqUIHMX

— Jerome Davis (@jdavis2731) March 7, 2020
#sectionv #prideinourtribe
Proud of our boys. pic.twitter.com/iSLRu7CvSR

— Mrs.Brown (@h20loospanish) March 7, 2020