After the 2019 season reached a conclusion for Quinton Spain in Buffalo, the Bills starting left guard had his mind made up.
On locker clean out day, Spain said, "I really want to be here," as he prepared for the prospect of being a free agent.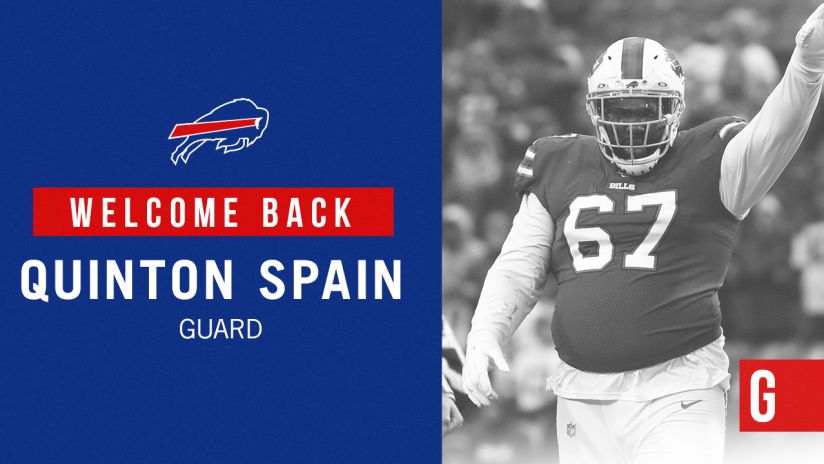 Fortunately for Spain and the Bills the two sides were able to agree to terms on a three-year contract that will keep the stout guard in Buffalo for 2020 and beyond.
The @buffalobills have re-signed G Quinton Spain to a three-year contract. pic.twitter.com/Tbo0SBHfA5

— Buffalo Bills PR (@BuffaloBillsPR) March 16, 2020
My life has been based on working hard and always doing my best. I am grateful for the opportunity to be with #BillsMafia another 3 years and take my career to the next level! I'm like to thank Terrence M Pegula and Brandon Beane for this career opportunity!!! 📝🙏🏿🙌🏿🙏🏿🙌🏿 pic.twitter.com/O9JjyZU3Ce

— Mr. Undrafted (@quinton_spain) March 16, 2020