A small protest was held near a gas station and gaming facility operated by the Cayuga Nation in Union Springs on Wednesday.
It did not result in violence, but the group yelled at some members of the Cayuga Nation police who were protecting the property.
The group, who was representing the traditionalist side of the ongoing leadership dispute — opposes gambling. The Clint Halftown-led faction, which operates those facilities recently shut down the gaming center due to concerns across the state about the Novel Coronavirus, or COVID-19.
Check out photos from the scene below by Greg Cotterill of Finger Lakes News Radio: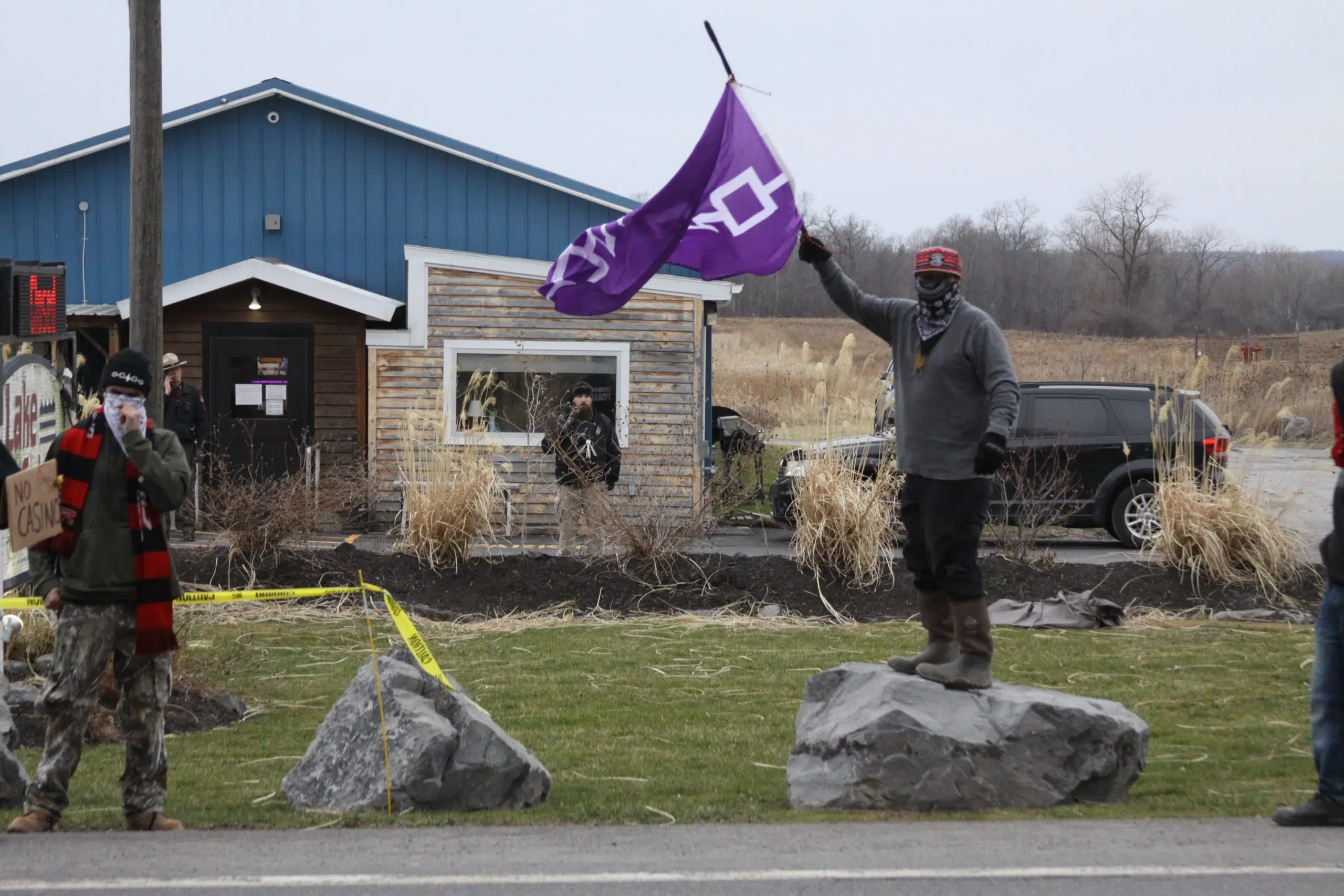 ---
Download the FingerLakes1.com App: Android (All Android Devices) | iOS (iPhone, iPad)
---
We believe in a product that is accessible to all readers online. That's why you'll never see a paywall on FingerLakes1.com. That said, a recurring monthly pledge of any amount through Patreon can help us deliver more content, and more in-depth coverage throughout the region. Visit www.Patreon.com/FL1 to become a supporter!
---