The second week of August will go down as a busy one in the FingerLakes1.com newsroom, as a frequently slow period for news — saw multiple news items break.
"#ICYMI in the FLX" will be a weekly, weekend recap of the top stories from around the Finger Lakes. Readers will dictate what stories end up in this feature — as we will use a variety of metrics — including traffic count, shares, comments, and much more to determine the stories that mattered most to you.
Over time this will also become an opportunity for readers to let their voices be heard. Let us know what you think about the things happening in the Finger Lakes — by commenting below the story, or letting us know what you think on Facebook!
Here's what readers were buzzing about this week on FingerLakes1.com:
del Lago Resort & Casino announces restaurant operated by celebrity chef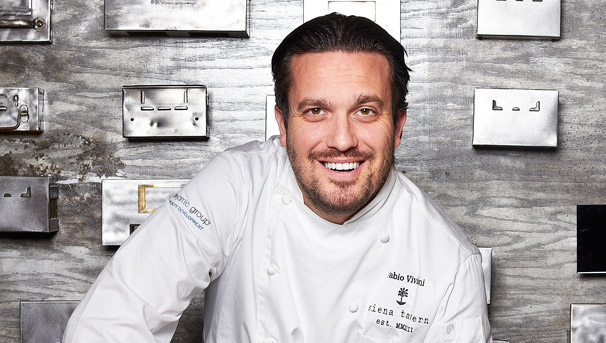 On Wednesday, the del Lago Resort & Casino team announced that world-renowned chef, author, tv personality, and restaurateur Fabio Viviani would be opening his first New York venture inside the Tyre resort. Portico by Fabio Viviani will open in February 2017 when the resort opens its doors.
Read more about Portico by Fabio Viviani here.
Charges possible for woman who left children unattended; 3-year-old struck by car near State Street in Auburn
On Thursday, a 3-year-old was airlifted from Auburn to Upstate University Hospital with head injuries after the child was struck by a passenger vehicle near State Street in Auburn. While officials said that the child's condition appeared to be improving by the end of the week — the Auburn Police Department said that criminal charges could be coming for the mother of the child, who left two children unattended in the car.
Read more about the potential charges here.
The curious incident of cigarette sales at the Finger Lakes Drive-in
In one of the more bizarre news stories of the week, a few individuals were seen selling cigarettes at the Finger Lakes Drive-in. While this might not be the typical place to see cigarettes being sold, it didn't go unnoticed. It was later learned that Paul Meyer, owner of the theatre, had sold a 1.19-acre plot of land behind the drive-in to the Cayuga Nation. Members of the Cayuga Nation then referred to the men selling cigarettes from that location — a rogue operation — which was contested afterward.
Read more about the cigarette sales at Finger Lakes Drive-in here.
Driver: Fatal crash that killed two Ontario County residents 'not 100 percent my fault'
Earl Wilson, the Seneca County man who is accused of killing two on a motorcycle wants to withdraw his guilty plea – a request that has been denied. In an interview this week with News 10 NBC, Wilson says that the driver of the motorcycle was also driving drunk – which he believes should give him the opportunity to withdraw his guilty plea. He also added that he was remorseful of his actions.
Read more about Earl Wilson here.
Finance Director named in Seneca County; Brandi Deeds named to lead new department
On Friday, the Seneca County Board of Supervisors officially announced who would lead the newly created finance department. The Seneca Falls resident and LeMoyne College graduate, Brandi Deeds, became the first leader of the Seneca County Finance Department. It took months of deliberations within the board of supervisors itself, and will move the county forward — as the tenure of Seneca County Treasurer Nick Sciotti comes to an end.
Read more about Brandi Deeds here.
Wild weather in the FLX: Trees, wires, and even a barn leveled as storms roll through
The primarily dry and humid weather that the region has been experiencing for most of the summer came to an abrupt halt on Saturday, as severe storms pounded the Finger Lakes. FingerLakes1.com received multiple reports, photos, and even some video of the wild weather on Saturday. Reports of trees, power wires, and even a barn being knocked down flooded the newsroom Saturday night. Check out all of the photos at the link below.
Read more about the wild weather here.
Remember to let us know what you think about every story by leaving a comment, or sharing your thoughts on Facebook. For the latest news, updates, and podcasts check out the FingerLakes1.com app for Apple and Android devices. If you see news happen in your neighborhood send us an email, or let us know on Facebook. For 24.7 updates on social media — follow us on Twitter, like us on Facebook, or subscribe to our YouTube Channel.