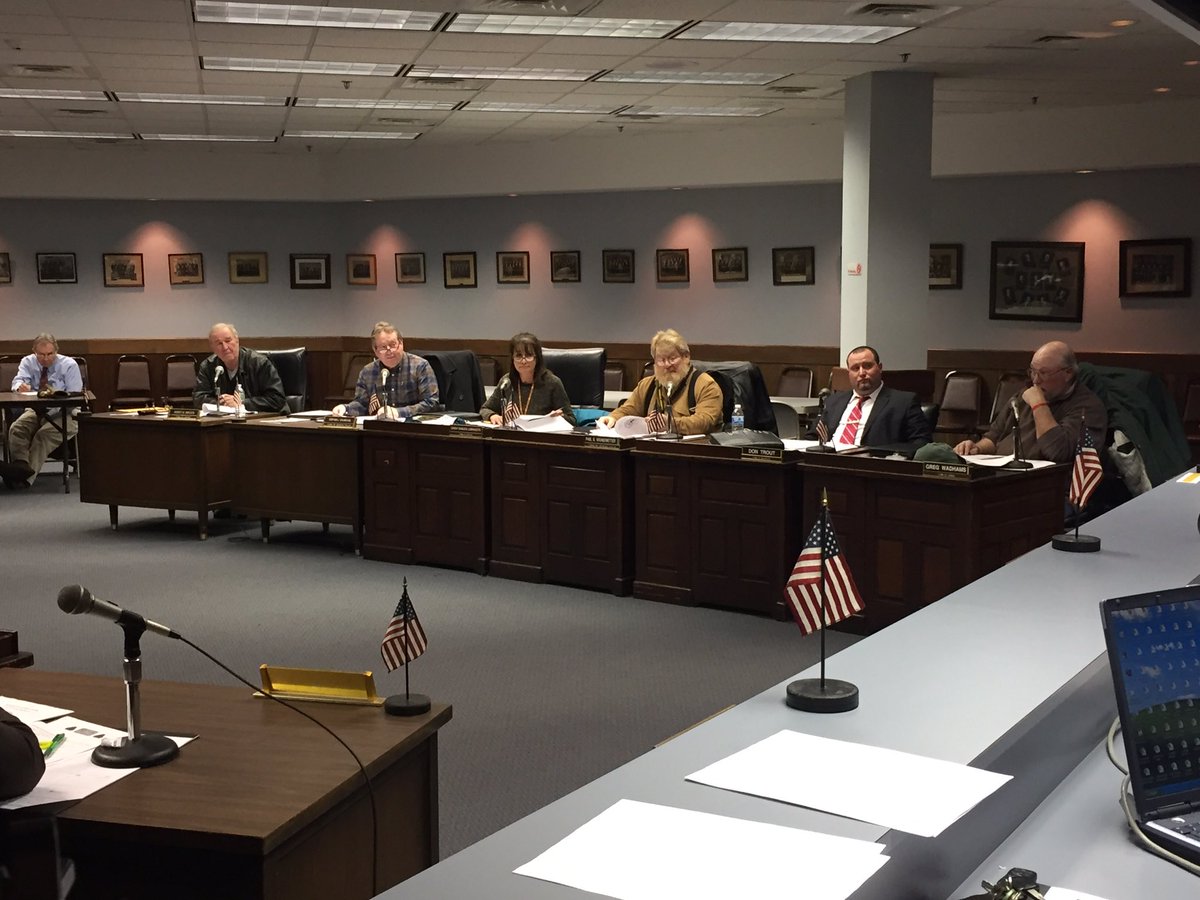 Thirteen committees is a lot. Limiting the number of standing committees within the Seneca County Board of Supervisors down to five would be 'crazy' according to Fayette Supervisor Cindy Garlick-Lorenzetti.
"We have 13. We could maybe chisel down a couple of them — get it down to 11," she explained. "But to go with the proposal that was given by the County manager — of five committees — that was just crazy. It was ludicrous," Lorenzetti chimed.
Many other counties in the area — like Wayne and Ontario — utilize a system where committee meetings are held throughout the month. Seneca County is one of the few in the region that hold every committee meeting in one night. It makes for a long night for the supervisors — but it allows them to take part in the various discussions that break out during committee meetings.
"I know Ontario County does that, and I know our County Manager came from Ontario County — and he'd like to put in a lot of the ways they did things in our County — but what works for them may not work for us," she said during the Tuesday podcast.
"I'm not saying it doesn't, or wouldn't work, but I'm not sure that's exactly what we want in this county," Lorenzetti said of the overall proposal.
"I think there are ways we could be better organized," she continued — but noted that reducing the committees by more than half was not one of them.
The length of committee meeting night in Seneca County has been a sore spot for some members of the board. Especially for those who have to travel from the southern portions of the county for meetings. Lorenzetti noted that working together as a county, and being more connected to the southern and northern concerns should be a priority for the board moving forward.
The new committees that would be adopted within the proposal that was given to supervisors and media last Tuesday would include: Ways and Means, Government Operations, Public Works, Health and Human Services, and Public Safety.
The eliminated committees would fall under the jurisdiction of those five new committees.
"I think if it's not broke don't fix it. It would be a crazy responsibility for any supervisor chairing a committee," she explained. "It would give those five people quite a bit of great power," which she believes could create problems for the board.
She also conceded that even if committees were reduced — the number of issues coming to the board would be the same, since it isn't a true reduction of responsibility or workload.
"I haven't received any emails from supervisors yet to indicate that any of them want that change," she explained. As the chairman of the Government Operations committee — this item was mildly discussed, which prompted Lorenzetti to ask the board for their thoughts on the matter via email.
She hadn't received any favorable feedback to this point from the supervisors, which she believed was a sign that most were content with the committee structure as it stands.