Saturday night is the third annual Finger Lakes Frostfest at the Lakefront Ramada in Geneva from 5-10 pm. The event is both outside and inside with ten signature, interactive ice sculptures dominating the promenade including a huge bar made out of ice, Star Wars and Superman pieces.
The total cost of the ice used to make these amazing sculptures is over $12,000 with the cost underwritten from the event's corporate sponsors.
Inside the main ballroom, multiple vendors are offering food, wine and spirits tastings. The Ramada chefs are having a chili and chowder challenge, so there should be plenty of food. There is music throughout the evening and a massive fireworks show from the city pier begins at 9:30 pm.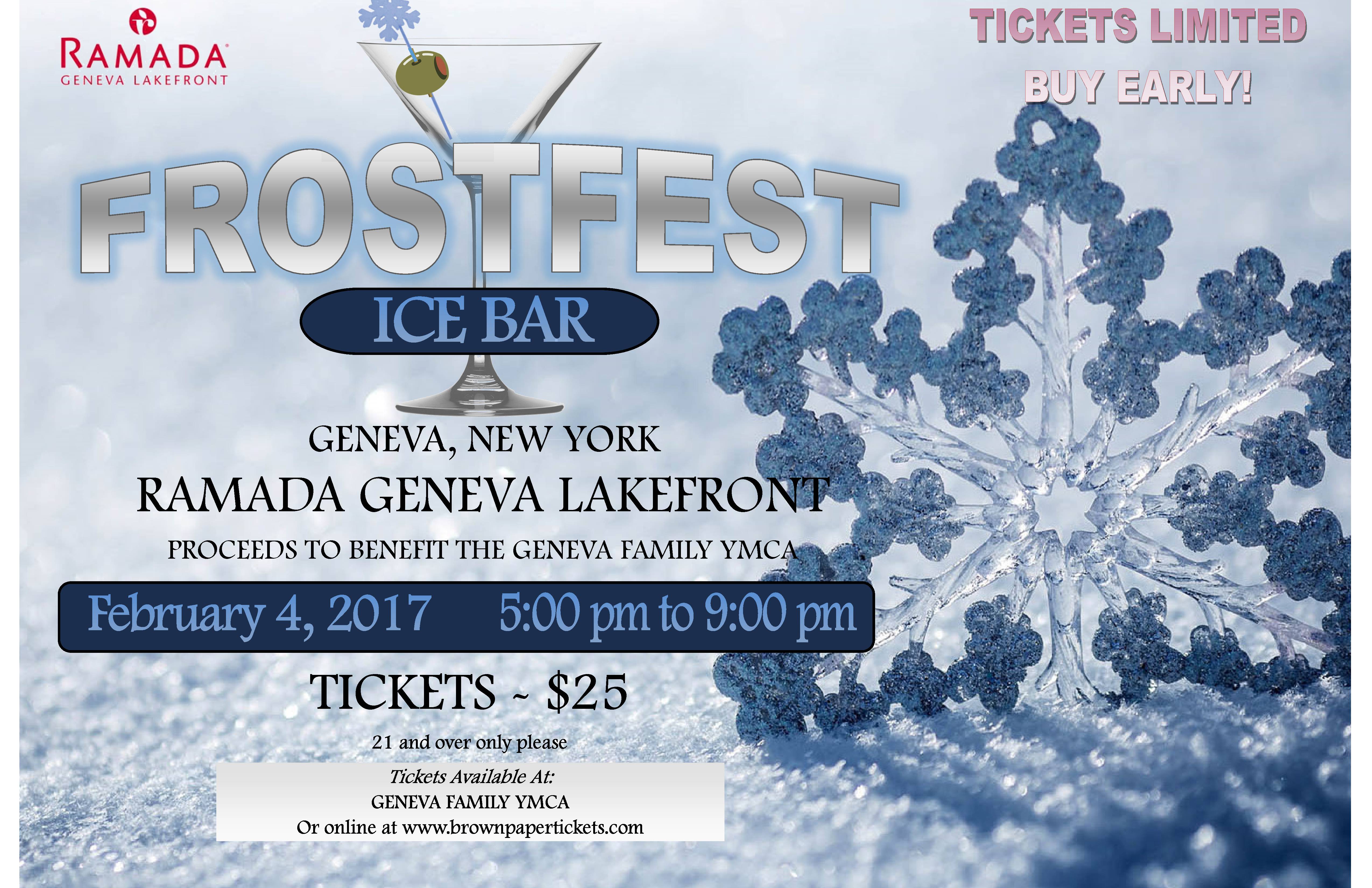 A free shuttle from the downtown area to the Ramada is available from 5 pm until 10 pm. The Ramada is offering a deep discounted room rate for people that want to stay overnight.
Limited tickets remain so contact the Geneva YMCA or visit brownpapertickets.com to get your's ASAP before they are gone!
This is an adult event but parents are encouraged to bring their children down to the Ramada around noon on Saturday to see the ice sculptures being constructed. There is no charge.
Vendors:
Fulkerson Winery
CK Winery
Branch
Bela Angelo
Lake Drum
Naked Dove
Taste Wine Country Café
Sweet Annies
Paul- Sara Lee
Leyline Distillery
Myers Distillery
F Olivers
East End Creamery
Gourmet Creations
Torrey Ridge
Lyonsmith Brewery
Chili/ Chowder Cook Off between 4 chefs
Bar Special Martinis
Citrus Twist:
Vodka, Lemonade, triple sec with candied wedge garnish
Popped-tini:
1. Berry Pop Blueberry vodka, Triple sec and Blueberry Kool aid with pop rock rim
2. Cosmo-Pop Citron vodka, triple sec and cranberry with pop rock rim
Pom Bomb:
Vodka, Pom Liqour, triple sec and a splash of OJ garnished with Gummie bears