It might feel more like mid-spring in the Finger Lakes this weekend, as temperatures rise into the 50s on Saturday before cooling down slightly on Sunday.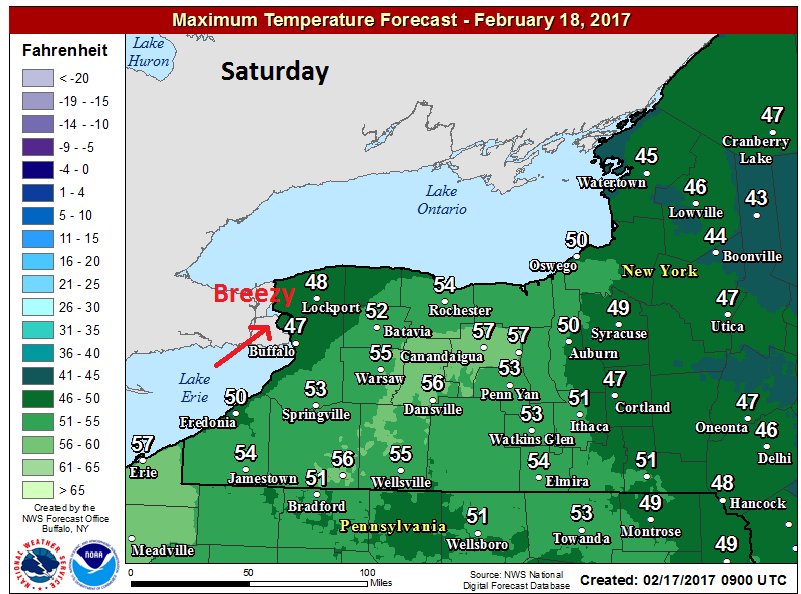 The cool down will still leave temperatures about 10 degrees above normal for most of the region. However, a more pro-longed warmup is expected next week.
Here is FLX Weather Meteorologist Drew Montreuil's forecast for this weekend:
"The warm air will start to progress into the Finger Lakes overnight tonight. After an initial drop back into the 20s this evening, temperatures should be back into the 30s before the sun rises Saturday.

With a good deal of sunshine Saturday and a southwest wind, temperatures will soar.

Parts of the central and western Finger Lakes, in particular, could see high temperatures go as warm as the upper 50s. Low and mid 50s will be commonplace.

There is some rather large disagreement among the computer models on how far east the warm surge will make it. The American GFS computer model, for example, has a high temperature of 38 degrees in Syracuse on Saturday. The European model, meanwhile, shows a high of 54 degrees. Typically, the European is more reliable and I see no reason to believe the GFS in the slightest.

Skies should remain sunny on Sunday as well, but the wind will gradually shift to the west, then northwest. This should put a limit on how warm it gets, with most areas seeing highs in the mid to upper 40s with a few low 50s."
He explains that the February thaw coming next week will make it feel like spring in most of the region. How long will the warmer weather last? Well, Montreuil doesn't believe this is the start of spring by any means:
"The warm weather will not be limited to this weekend. Much of next week looks to have above normal temperatures.

The north wind will continue to bring in cooler air Sunday night into Monday. This will result in temperatures that are closer to normal, with highs Monday in the mid and upper 30s.

The warm air will come right back though as south winds set up again.

Tuesday will see plenty of 40s across the Finger Lakes, with some low 50s showing up again in the west. The 50s will become more widespread on Wednesday and Thursday.

A significant storm system will begin to approach the area late in the week. That introduces extra uncertainty into the forecast, but temperatures could get even warmer on Friday and Saturday.

This does not look like the start of Spring, however. Temperatures will likely settle back into a more normal pattern for the final days of February and early March as that significant storm system acts to reset the atmosphere."
Local Weather Resources:
— Western FLX
— Eastern FLX
— FingerLakes1.com Weather Center
— Thruway Conditions
Send FingerLakes1.com photos of weather in YOUR neighborhood by sharing them on Facebook, Twitter, Instagram, or by email here.