[iframe src="https://www.youtube.com/embed/HX5-qSTSpAE?ecver=2″ width="800″ height="450″ scrolling="auto" ]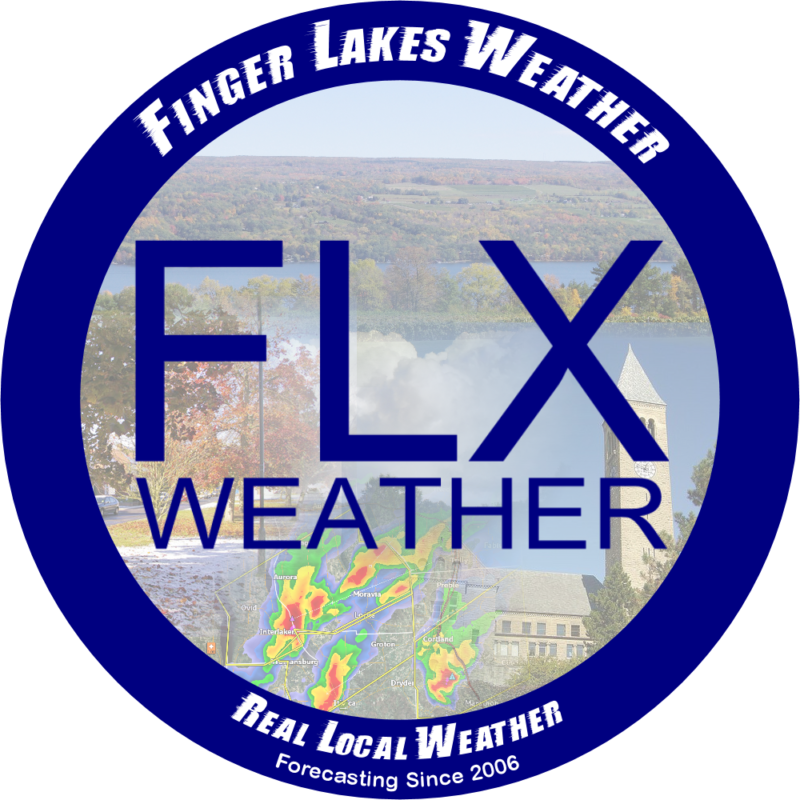 Forecasting in the Finger Lakes can be tricky.
That hasn't stopped FLX Weather Meteorologist Drew Montreuil from pursuing his passion here in the region. His website, which has existed in various forms for roughly a decade — tackles forecasting the always-tricky Finger Lakes region.
Winter storms, lake effect snow, summertime thunderstorms, and all of the other forms of weather make Montreuil's job an interesting one.
"You could experience heavy snow in one location, but just a few miles away see an entirely different forecast," he explained before going on-air Tuesday afternoon.
Montreuil appeared on the Inside the FLX podcast discussing the various challenges and successes he's experienced in his time forecasting the weather.
He started out forecasting in his hometown. However, as Montreuil's following grew — the call for his service outside the Groton-area, throughout the entire Finger Lakes became louder.
His "No Hype Forecast" delivers what people in the region need. With Rochester and Syracuse meteorologists focusing on the metro-areas — the region between the two becomes the focus of necessary forecasting.
Recently, he has added audio updates and daily blog posts, which provide readers with an in-depth look at the weather. Montreuil has even incorporated zip code forecasts, which allow readers to see exactly what weather conditions they'll experience in their part of the Finger Lakes.
As for future development; Montreuil believes that the reception he's felt from readers has been a sign that he's doing the right thing.
"It's been overwhelming how supportive they've been," he explained referring to the praise he sees on a regular basis from those who rely on his forecasts.
Montreuil says that while he's always looking to expand and grow — the focus has never been to allow himself to be overwhelmed. It can be overwhelming at times, he noted, but that only taking on additional tasks, which he can manage — has been an important part of ensuring that his product meets readers expectations.
FLX Weather has also established a strong social media presence, during an era where social media is crucial to any digital publication's success. "Readers will send me messages on Facebook thanking me for our forecasts, but will also come to me to answer questions they have about the weather.
Watch the entire podcast in the video window above, and check out FLX Weather's homepage here.