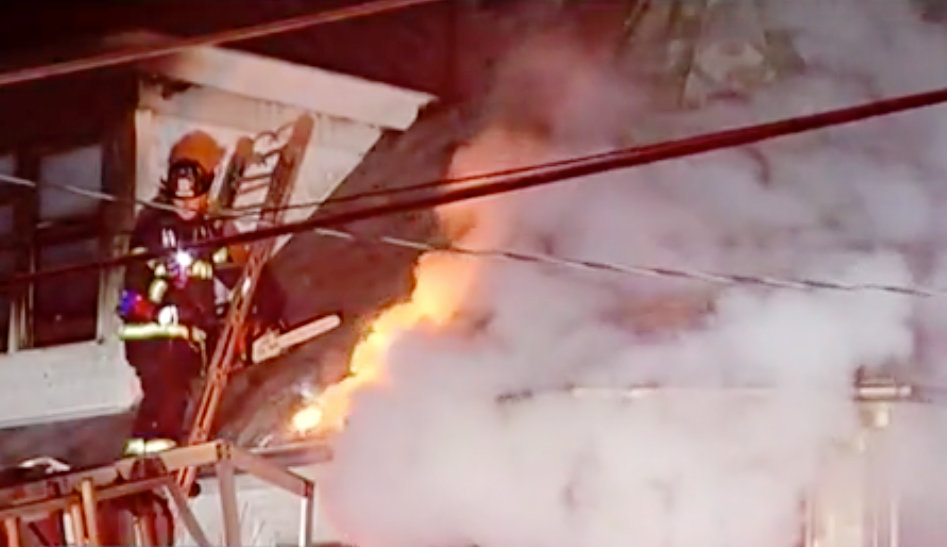 In an update on Monday, officials said that the cause of the fire that happened on Scotsville Rd. was accidental.
While the fire was initially called 'suspicious' they noted that a discarded cigarette likely caused the blaze, which quickly spread throughout the old home.
Dealing with the fire was a difficult task, with dozens of firefighters working throughout the night to bring the March 5th blaze to an end.
At this point, the investigation into the fire appears to have ceased and the findings thus far will be the ones adopted by officials. The condition of the individuals hospitalized was not outlined in the update from those officials.
---
Original Story
A Canandaigua man who entered his burning house a week ago to ensure the safety of a woman inside remains in satisfactory condition at Strong Memorial Hospital as of Saturday.
Several fundraisers also are in the works to help him and his family.
Bill McCarthy, who lives at the Scotland Road home that was heavily damaged in a late-night fire last Sunday, is recovering at the hospital's burn unit in Rochester. According to his daughter-in-law Meghann McCarthy, he suffered third-degree burns to his feet and burns on other parts of his body.
The cause of the fire remains unclear. Acting Canandaigua Fire Chief Ben Cramer said firefighters were dispatched to the home, located off of North Main Street in the city, at 11:39 p.m. March 5 and didn't return to base until around 5:30 a.m. March 6.
Daily Messenger:
Read More