"Oh my god. What have you done?" screamed Elizabeth Maslyn, yelling outside the wreckage of a two-car accident in which a fellow Red Jacket High School student was "killed."
Frantically screaming, walking around, bending over and putting her head in her hands, she realistically pleaded with emergency workers to save two other teens trapped in one of the cars during a mock demonstration of a fatal accident caused by underage drinking and driving.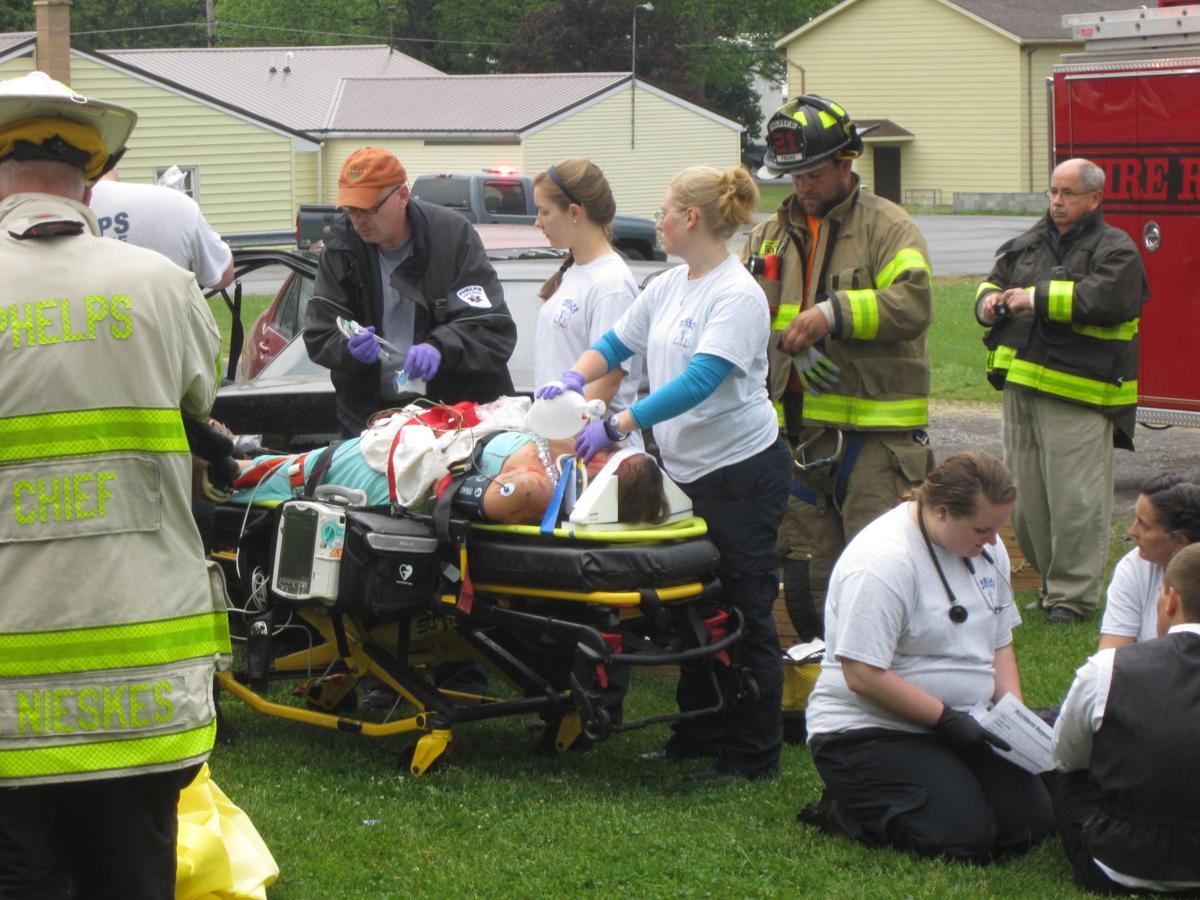 The scene, played out in the parking lot of Red Jacket High School, included Maslyn and other student actors and real-life first responders, Ontario County sheriff's deputies and state Supreme Court Justice Craig J. Doran, administrative judge of Seventh Judicial District.