The race for Ontario County district attorney is heating up amid accusations the current district attorney threw out Thursday in officially endorsing his first assistant, Jim Ritts.
District Attorney Michael Tantillo, in a news release, calls Ritts' opponent, Kitty Karle, unfit to hold the office "based on her history of prosecutorial misconduct, including a major admonishment received just last week" from the 4th Department Appellate Division in Rochester.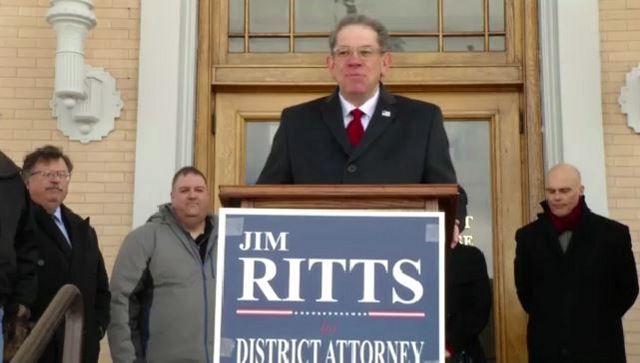 Karle fired back with a two-page letter to Ritts, calling Tantillo's claims false and misleading, and defending her handling of the case Tantillo referred to, as well as two other cases, all involving sexually abused children.
Ritts and Karle, both Republicans, will face off in a primary Sept. 12 for the party endorsement in the race to replace Tantillo, a Democrat, who opted not to seek re-election after serving in his post for 28 years. The general election is Nov. 7.
The case Tantillo was referring to is People v. Flowers, a Monroe County case involving the 2011 conviction of Joe N. Flowers Jr. for a course of second-degree sexual conduct against a child. At the time, Karle was an assistant district attorney in the Monroe County District Attorney's Office. She is now in private practice.
Daily Messenger:
Read More