The Cayuga County Health Department issued a list of recommendations to help residents whose households were impacted by Saturday's heavy rain and flooding.
Director of Environmental Health Eileen O'Connor advises homeowners of the following when cleaning after a flood:
• Wear protective clothing including rubber boots and gloves.
• When doing work that could create dust or flying debris, wear eye protection and a dust mask.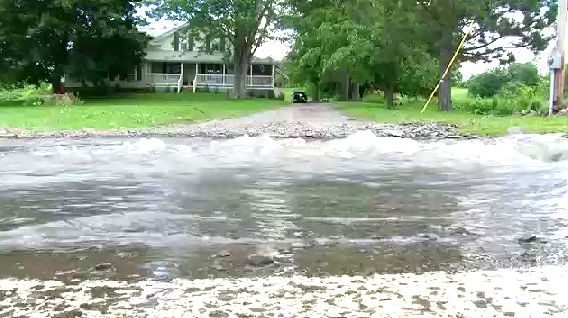 • Remove wet materials. Discard items soaked by floodwaters that cannot be thoroughly cleaned and dried within 24 to 48 hours.
• Thoroughly wash walls, floors, closets, shelves, and nonporous house contents impacted by the floodwaters with household cleaners or soap and water. Disinfect with a solution of one cup bleach to five gallons water. (Be careful about mixing household cleaners and disinfectants together. Check labels for warnings.)
The Citizen:
Read More