The fourteenth-annual Musselman Triathlon will be held this weekend, July 14 – 16, in Geneva.
Musselman Weekend actually consists of four different races: the Musselman, a half-iron distance race held on Sunday; the mini-Mussel, a sprint distance triathlon on Saturday; the microMussel, a 'super sprint' featuring children's tricycles and Big Wheels-style toys, on Friday evening; and the MusselKids Race, a triathlon for children ages 6-10 and 11-14, also held on Friday evening. The races are staged at Lakefront Park on Friday, and Seneca Lake State Park on Saturday and Sunday.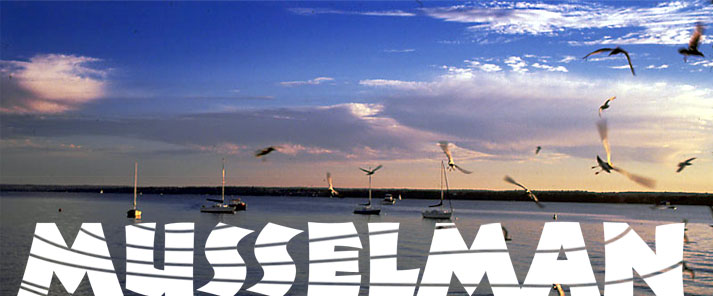 The race has been cited by national sporting publications over a dozen times in its 14-year history. In 2016 Triathlon Business International named the race the best small triathlon in the world. In 2014 it was named a top race for new triathletes by Women's Health Magazine. The Musselman was also selected as one of the 'Top 100 Races in the World' by Triathlete Magazine in its most recent 'Editor's Choice' rankings, and has been citied by Inside Tri, Bicycling Magazine, and others over the years.
Race organizers say that, while numbers are up, they were especially surprised to see a dramatic surge in the number of triathletes signing up for the event's signature DoubleMussel event, in which participants do both the sprint on Saturday and the half on Sunday.
"We closed registration for the DoubleMussel when the numbers were approximately what they were for 2016, and almost immediately began getting inquiries from athletes who hadn't signed up yet and still hoped to do the Double," says race director Rich Clark. "We re-opened it earlier this year due to popular demand, and as of last week the number of participants from last year to this year had nearly doubled."
Clark believes the increase is due, at least in part, to the increasing popularly of the sport locally, and credits the Musselman as being a driver of that.
"We've been involved with the Musselman since its inception in 2004, and we've seen a steady increase in the number of local residents who cross the lines from volunteer to participant from year to year," says Clark. "It's tough to find volunteers for any event during the summer, much less for a two-day event, but losing a volunteer to the starting line is certainly a problem any race would like to have."
The Musselman is one of a handful of triathlons in the U.S. with a national presence, despite being directed and organized by individuals local to the communities in which the triathlon is held. The event was founded by Jeff Henderson, a Geneva resident, in 2004; Clark, a Buffalo native, and vice president of Score-This!!!, took over as race director for 2015.
"This is our fourteenth year with the Musselman, and we are excited to be back," Clark says. "The Musselman has a history of forging an amazing relationship with the local community, and it really means something to be a part of bringing so many people here to see that."
More info at www.musselmantri.com.