The New York Yankees head into the All-Star break looking back at a roller coaster first half of the season. After at one point having the second best record in the league behind the Houston Astros, the team finds themselves barely holding on to a Wild Card spot. They are currently 45-41 and 3.5 games in back of first place.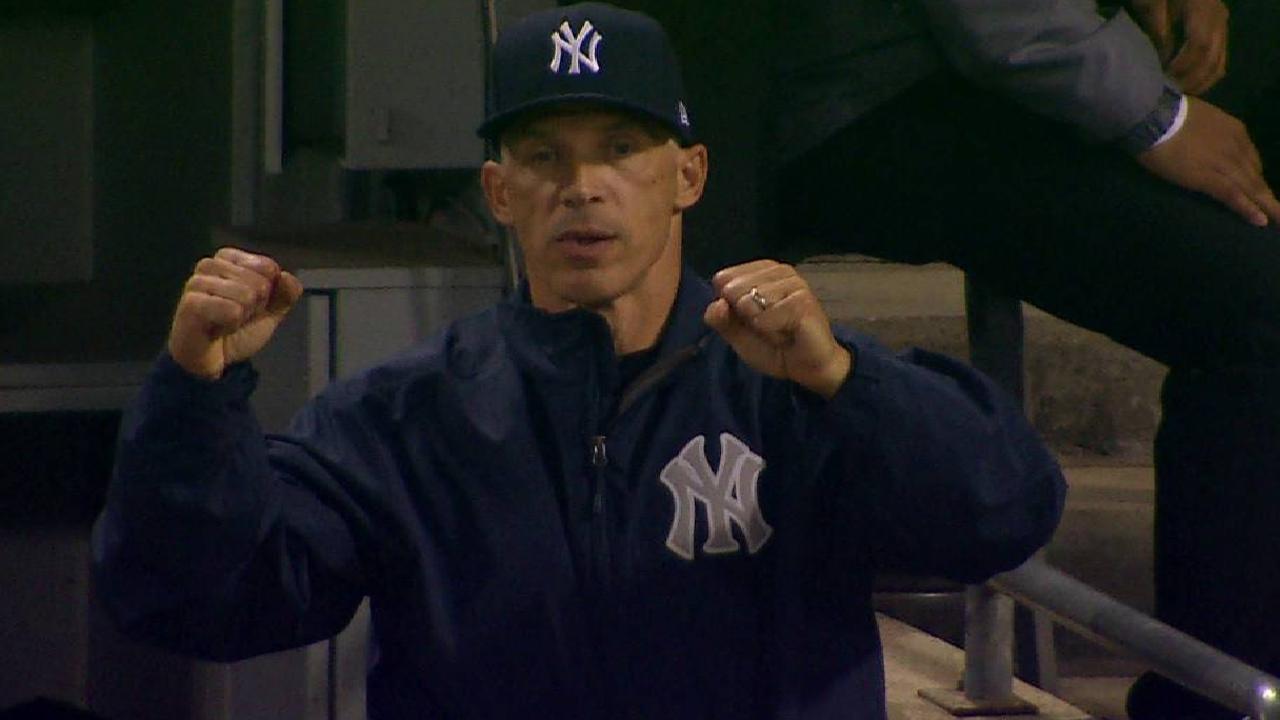 Of course that being said, they are still a very respectable team. One reason for their recent downfall has been injuries. They currently have 6 players on the Disabled List, all of which are key contributors to the team's success. Not only that, but it seems as if almost every player on the team has some injury to deal with. From Gary Sanchez's bicep to Didi's shoulder there have been all sorts of problems with the players. Not to mention translating to the farm system as well, such as Gleyber Torres and James Kaprielian.
The Hitting
The Yankees are currently 3rd in baseball in runs scored, 6th in batting average, and 5th in home runs. Their offense has been escalated by a few surprises.
The main theme to this season has been the emergence of Aaron Judge. He currently leads baseball with 30 homeruns. Judge also has a .329 batting average and an OPS of 1.139. His 197 wRC+ is first in all of baseball by 30. His ability to hit home runs to all sides of the field while holding such a high batting average is incredible. Judge's WAR of 5.5 makes him baseball's best player of 2017 so far.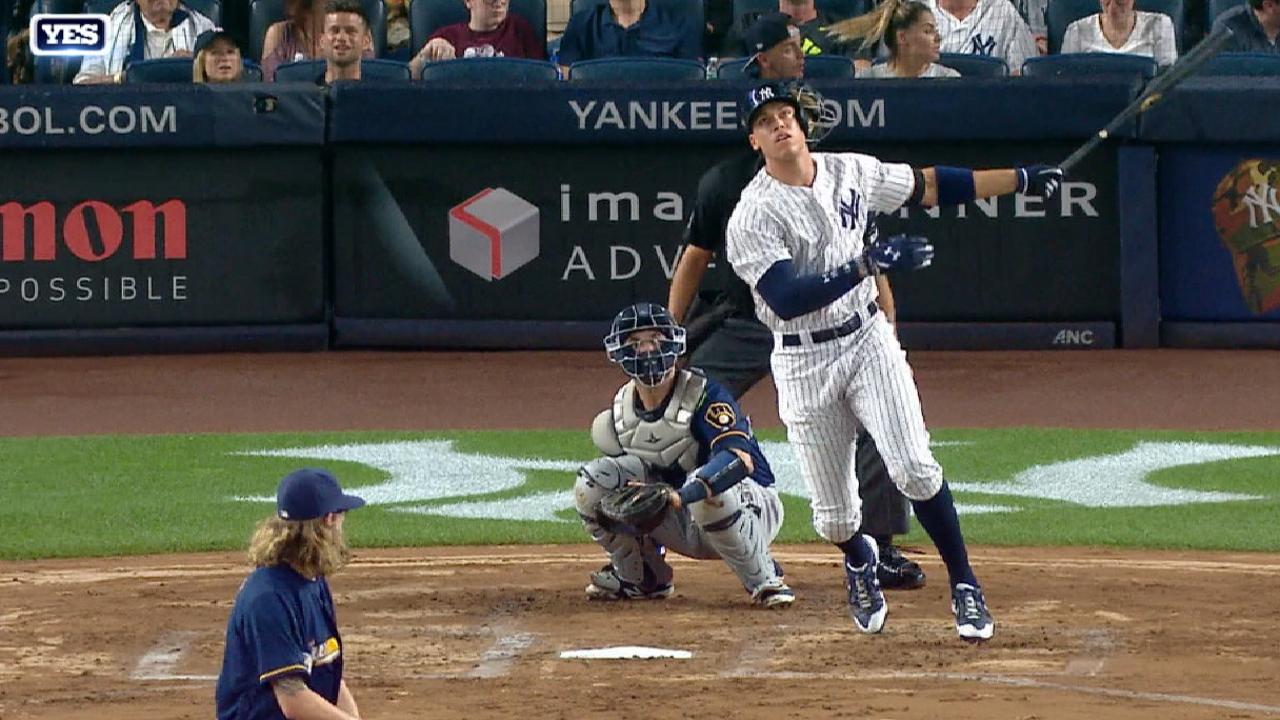 Along with Judge, we see guys such as Starlin Castro, who is 8th in the AL with a .313 batting average. He's also seeing the ball better, being on pace for his most walks since 2014.
Aaron Hicks has shocked the world as well with a .290 average and a .398 OBP, which is .117 more points than last year. Hicks also has more home runs and RBI's already. Gary Sanchez is showing that he's not just a one hit wonder, as he's hit 13 homeruns in just 57 games this season. Didi Gregorius almost made his first All-Star team despite missing the first month of the season, as his average is .291. The veterans, Brett Gardner, Matt Holliday, Jacoby Ellsbury, and even Chase Headley have also contributed to the lineup each holding an OBP of .337 or higher.
The offense is still not perfect however, as the Yankees are currently getting no production from first base. At a WAR of just 0.2 the position for the team is the lowest in Major League Baseball. Ever since Greg Bird has gotten hurt, names such as Chris Carter, Austin Romine, and Ji-Man Choi have filled in. However, none of these guys are players that the team should be comfortable with. As a result, players such as Justin Bour of the Miami Marlins are being talked about for a potential trade.
Overall the offense isn't the reason to their downfall, but first base is certainly a problem.
The Starting Rotation
Going into the season, the main question for this team was the starting pitching. Lets recap the performance of each pitcher thus far:
Masahiro Tanaka came into this campaign as the expected ace. Unfortunately for the Yankees, he has been far from that. Through 18 starts this year his ERA has been north of 5. He still maintains a respectable WHIP of 1.37, but it's still far above his career average. His HR/9 has more than doubled to 2.03 and his FIP is at a pitiful 5.03. He has done better as of late however, as before his loss on Sunday to the Milwaukee Brewers, Tanaka went 6 or more innings giving up just 2 runs and resulting in wins. If the Yankees want to be full on competitors for the playoffs this year, it all starts with him.
Big C.C. Sabathia has been the veteran left-hander we need. He currently holds a 7-3 record with a 3.81 ERA. His WHIP is down 1.28, the lowest since 2012, in which he was an All-Star. He has done a great job at being a finesse style pitcher, as he only throws his fastball 25.5% of the time. His slider, being at 30.5% is his most used pitch in a season for the first time in his career. With his opponents BABIP now near his prime average, it's safe to say Sabathia is back to being a more than reliable option as long as he's healthy.
Michael Pineda was very inconsistent for the Yankees last season, however this year has been better. Despite having a poor month of June in which he had a 5.35 ERA. heading into the month it was just at 3.32. His SO/9 isn't as high as it was last year, but it's still at a solid 8.6. His second half will determine his future with the Yankees, as his contract expires at the end of the year. Hopefully Pineda will have a better July and onwards.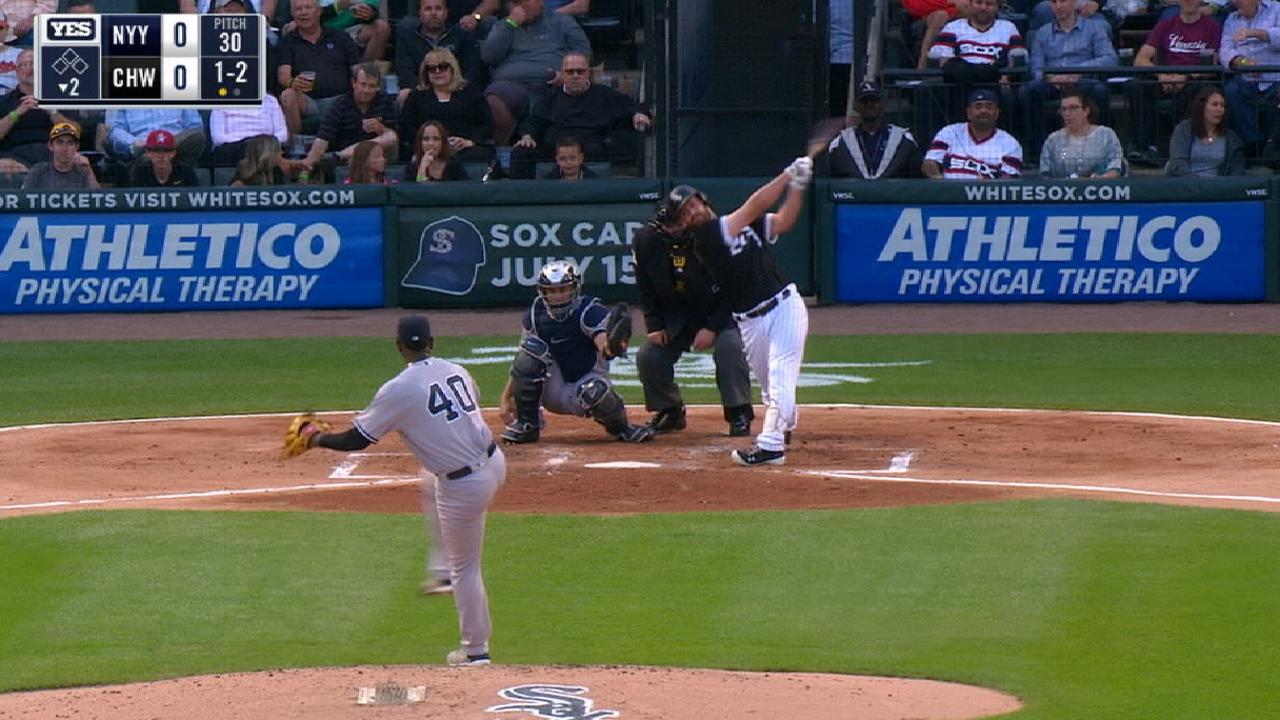 Many doubted the ability of Luis Severino when he posted a horrific 5.83 ERA and going 0-8 as a starter, but this year we now see him representing the AL in the All-Star game. Sevy now holds a respectable 3.54 ERA and a 1.12 WHIP. He is currently 4th in the American League in strikeouts, as his K/9 has skyrocketed to 10.5. His off-speed pitches have made him a lot more deceptive this season. He certainly has been the pitcher Yankee fans were hoping to have.
Last but not least is Jordan Montgomery. Originally the Yankees were stuck at just having four starters to start this year, but Montgomery has filled in nicely. He is currently first in rookies in strikeouts with 87 and second among starting pitchers in ERA at 3.65. His opponents BABIP is at .282, which is above average. He is arguably the team's most reliable pitchers in just his first season. If it wasn't for Aaron Judge he would one of the names discussed for the Rookie of the Year award.
Overall, the rotation has its ups and downs, but is doing much better than expected.
The Bullpen
The bullpen has been the streakiest part of the team. Fans did not expect the three relievers with the best ERAs to be Chad Green, Adam Warren, and Chasen Shreve. The backend was intended to be the strength of the team, however as of late has been its weakness. Tyler Clippard has been hated by Yankee fans, as his ERA has jumped drastically over the last month.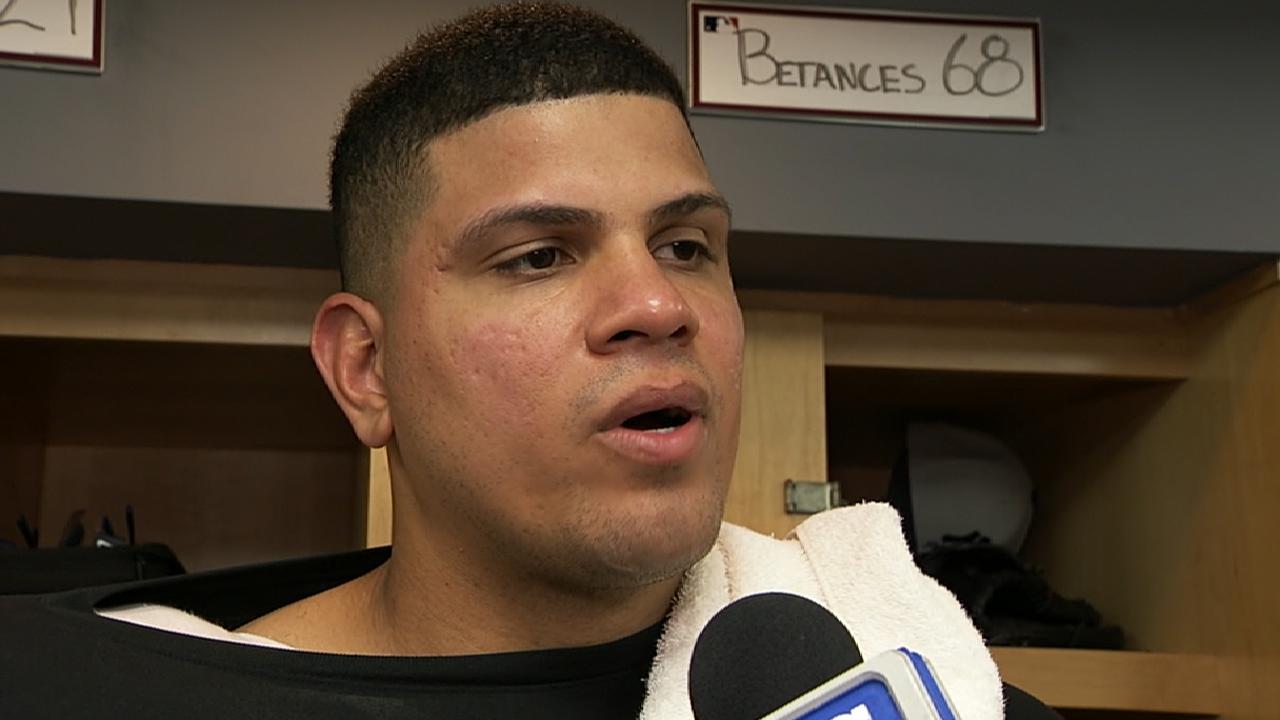 Dellin Betances is the same as well, as he has taken 3 losses over the last 2 weeks. Aroldis Chapman missed an entire month due to injury and will hopefully find his niche soon, but his ERA is still at a subpar 3.48. The Yankees may potentially add an arm this coming deadline, as things need to change sooner rather than later.
Recap
The Yankees have exceeded many people's expectations so far this season. They were one of baseball's best teams, but has currently been on a downward struggle. That being said, fans shouldn't panic. Players are coming off the DL and will plug many holes left as of late. Aaron Judge is an MVP caliber player, who looks like he will be something special for the team for a long time. The bullpen will hopefully figure it out, but the starting pitching has done a lot better than expected. The team is still definitely good enough to make this year's postseason.
Batter of the Week: Aaron Judge
GM – 6
AB – 23
R – 5
H – 8
HR – 3
RBI – 4
BB – 3
Slash Line – .348/.444/.739
Pitcher of the Week: Luis Severino
GM – 1
IP – 7.0
ER – 3
H – 6
K – 10
The Yankees will start the second half of the season with a four game series against the Boston Red Sox. Manager Joe Girardi, is still undecided on the matchups at the time this article was published.
– David Bieber is a contributing columnist to FingerLakes1.com covering the New York Yankees with a weekly report published on Monday throughout the season.