Generations Bank announced today that the annual American Cancer Society Golf Outing, in memory of Bob Rosenkrans, raised $7,127.40 for the organization. The annual event took place at Seneca Falls Country Club on Wednesday, June 21st, 2017. The event benefits from robust sponsor support including primary sponsor Seneca Meadows Landfill.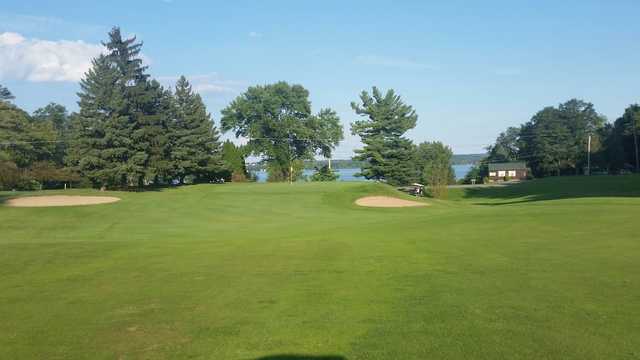 Mark Benjamin, Community Relations Director remarked "Seneca Meadows is pleased to partner with Generations Bank to produce this impactful fundraiser each year."
The funds raised for the American Cancer Society to be used locally to support the efforts they lead in fighting cancer in our community.
"Cancer touches all of us in one way or another – either personally or by affecting a family member, friend or co-worker. We are proud to continue to organize this important fundraiser in the community year after year," noted Menzo Case, President & CEO of Generations Bank.
Save the date for next year's tournament on Wednesday, June 20, 2018 at the Seneca Falls Country Club.
Other sponsors and donors include: Generations Agency, Bankers Healthcare Group, BonaDent, Eagle Auto, Mittiga Construction, Rosenkrans Farms, Select Eurocars, Ontario Insurance Company, Jolly Masonry, Maybury Rosenkrans Livestock Co. LLC, ALS/Junell Corp, August P. Sinicropi, O.D., Bonadio, Caratozzolo Plumbing, DA's Liquors, Lee & Mason Financial Services, Midey, Mirras & Ricci, LLP, Sessler Companies, Travelers, Vince Sinicropi, CPA, Wilson Press and Wright Beverage.