Over 40 boats and a huge crowd visiting the Seneca Falls Canal Harbor for the 2nd Annual Canal Fest witnessed the defending Grand Champion of last year's Aquacade Watercraft Parade, the Ya-Ya Girls, retain their title.
Spectators along both sides of the Seneca-Cayuga Canal were entertained by decorated and non-decorated watercraft during Saturday's Aquacade. Various entrants from kayaks to pontoon boats were judged for the best decorated with honors awarded for 3rd Place, 2nd Place, and Grand Champion.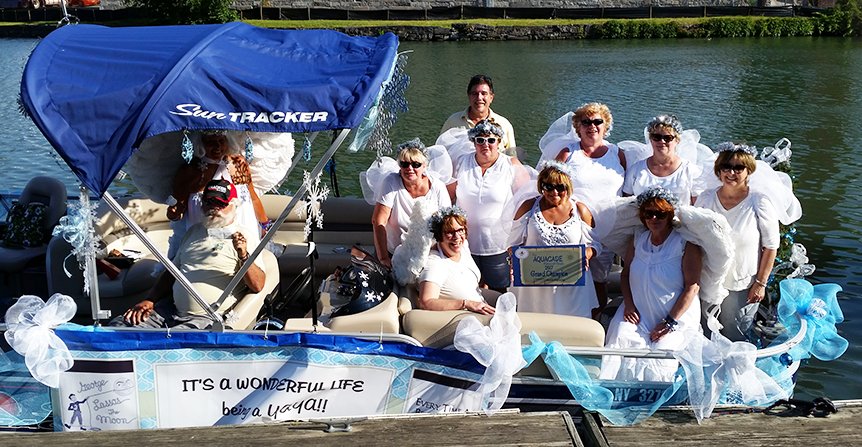 Dennis Scannell, Aquacade organizer, "This unique event is starting to take hold with more decorated watercraft participating than in last year's event. The amount of boats that visited us this year has nearly doubled and the interest to take part in next year's Aquacade is growing. We're looking forward to see what next year's event will be like. We expect more watercraft to enter to take this event to a new level of entertainment."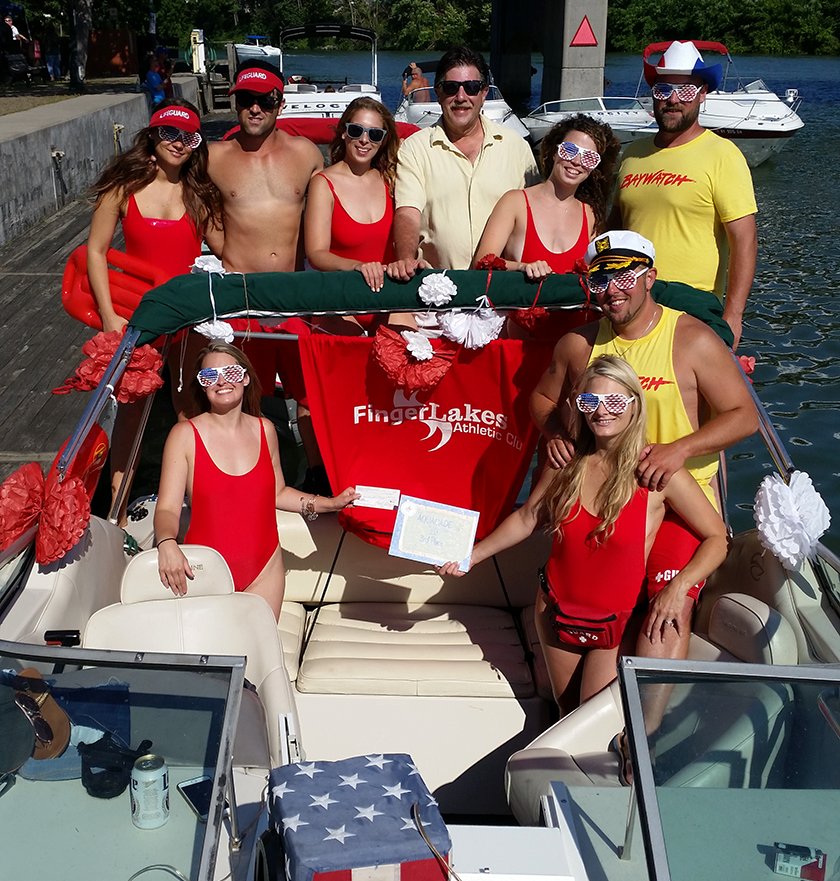 Once again Lakeside Engineering sponsored this year's Aquacade Watercraft Parade and awarded cash as well as plaques to the top three winners. The 3rd Place award went to the Baywatch themed craft from the Finger Lakes Athletic Club, 2nd Place honors went to the toucan topped pontoon boat filled with rescued canines from Phoebe's K9 Resort, and defending their 2016 title, the Ya-Ya Girls with their "It's A Wonderful Life To Be A Ya-Ya" themed pontoon boat kept their Grand Champion award! "All these crafts are putting more thought and work in to it. We even had a blow up mule on one of the boats. People are stepping it up and I heard that the Ya-Ya Girls were have meetings. It is becoming competitive as well as being fun." Scannell said.