Voters have their work cut out for them this November.
Seneca County might be one of the most-rural, yet controversial and active political spaces in the entire Finger Lakes. Lacking some of the conventional structures that other counties take for granted – like a water authority – those elected to supervising position are left with the daunting task of making decisions that swell far beyond their paygrade.
The Board of Supervisors will see more than half of its body up for election this fall.
While some have bowed out of the race, others have jumped into it – looking to build change.
Then, we received this question from a reader:
"All I hear about is the landfill in Seneca County. I'm relatively new to the area – but what other issues should I be paying attention to this fall?"
It's a great question.
It's one that we have been giving some thought here in the FingerLakes1.com Newsroom for the past couple months. Over the next several weeks, FL1 News will dive into each county – highlighting the biggest, most-polarizing, and most-impactful issues that will have an impact on elections this fall.
Without the candidate list being certain – the only thing voters can think about at this stage of the game are the issues.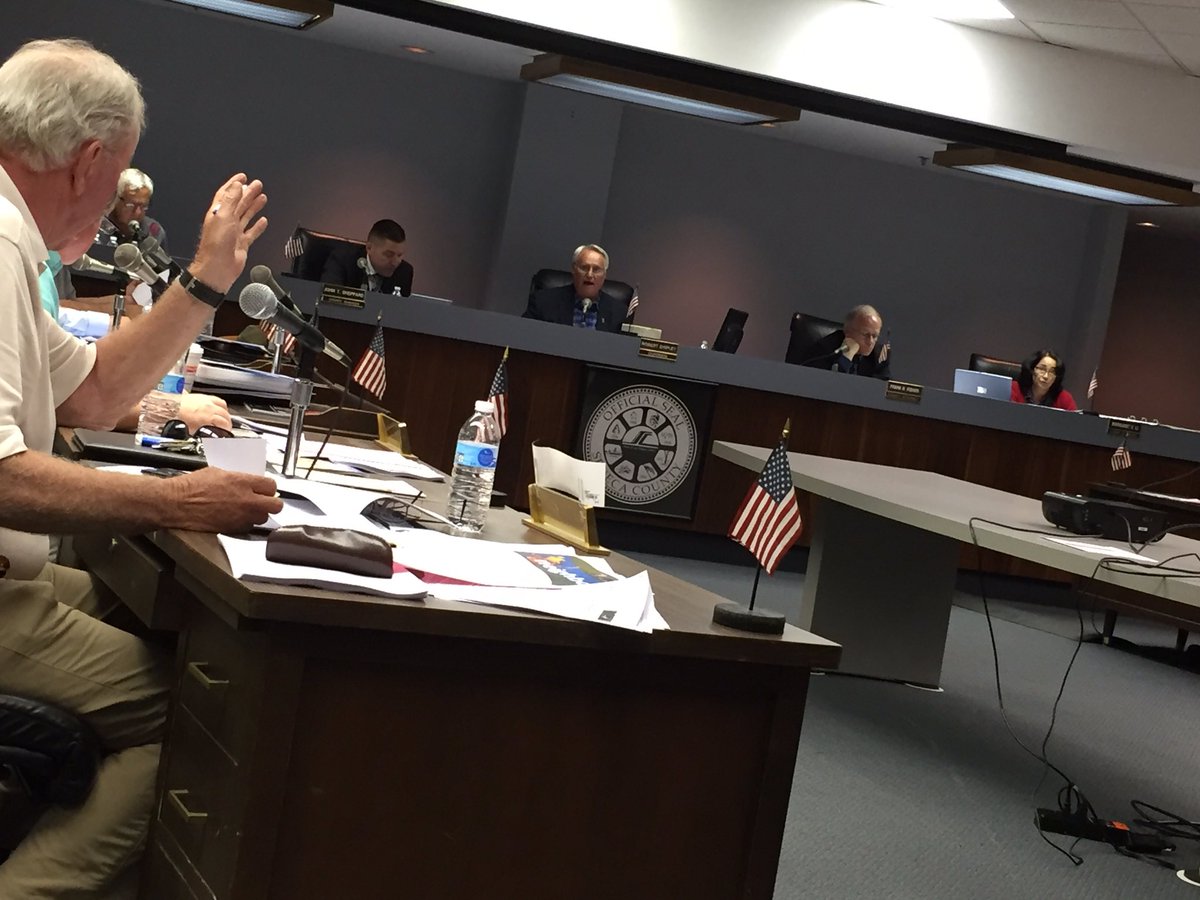 The Background
There isn't an issue in Seneca County that has been quite as polarizing as the debate around Seneca Meadows. The landfill that operates along State Route 414 has eclipsed nearly every other issue that would've made headlines – as news organizations throughout the Finger Lakes dive into trash trains, protests, controversial board meetings, and much more.
Seneca County is polarized, and even if elected officials want to avoid the elephant in the room – there are many others that will command attention this fall.
RELATED: The candidates, so far, in Seneca County
Can Seneca County create a Water Authority?
Individual municipalities controlling water in the County has created chaos. There are special districts within the County that have been passed off onto County Manager John Sheppard's plate – or at the very least – have been put under special leadership.
The supervisors recently went to bid for a "service," which would result in one entity handling water throughout – but a thorough plan has been talked about, debated, and discussed for years.
It's going to be up to the supervisors, and voters this year – to hold those elected officials accountable for whatever plan is executed between this year- and next. There have been unpaid water bills, arguments over who controls what part of the process – and even debates over the water meters used to determine overall usage.
It's an archaic way of doing business that can be fixed with a single-authority to regulate, manage and keep tidy – a system that has caused headaches for years.
This would also be considered a 'Shared Service'. That means it would fall in line with the "vision" that Gov. Andrew Cuomo laid out in his annual budget. The Shared Services Panel, which was created by the Governor – is tasked with coming up with a plan to lower taxes, and eliminate municipal overlap between counties and towns.
How many more services can be shared?
This is something that Seneca County has been grappling with for decades. While sharing services is a new concept for the Governor to institute as a policy – it's anything but new for those left acting it out.
Supervisors pushed back against the measure initially – but after reading the fine print learned that they could not just skip the process of attempting to share services.
County Manager Sheppard leads this effort, as prescribed in the Governor's legislation – but it's one that requires all supervisors communicate on throughout the process.
It also forces the supervisors to work together. It's something that has proven difficult at times for this board, which is often as polarized as the electorate locally.
RELATED: Supervisors consider options for 'Shared Services'
The supervisors have considered sharing services – like snow removal, which would be executed on a trial basis to start. It would get the Shared Services Panel off the ground running, as the process requires that something be voted on and instituted this year.
Fayette Supervisor Cindy Lorenzetti, a Democrat who has been critical of Gov. Cuomo's cost-saving measure – has vocalized interest at recent meetings as being a "test subject" for the plan.
It would move plowing county roads from Seneca County to those municipalities. In the first year, Fayette and Lodi would take care of county roads within their communities. Others would continue to be handled by Seneca County.
In exchange, participating municipalities would receive a set payment per mile plowed under a discussed philosophy for handling snow removal.
This isn't the only service being considered by the Shared Services Panel. The supervisors will have to consider more drastic measures down the road, which could prove difficult and important this November as voters take to polling places.
What will Seneca County do to address staffing issues?
While it's a problem that was partially dealt with in form of a couple resolutions aimed at preventing future loss at key positions – it didn't go far enough.
Many supervisors agreed to that point.
Employee turnover is one of the most-expensive issues impacting Seneca County and its taxpayers – as a simple fact.
A study administered by County Manager Sheppard revealed that dozens of employees left Seneca County for opportunities that paid significantly more. That same study revealed just how underpaid staffers in Seneca County were at key positions.
Since then, two resolutions have been passed. The goal of both is to address the compensation, and begin the process of bringing these positions back into line with the rest of the region.
RELATED: Seneca County bleeding employees, says report
Interestingly, even counties considered poorer, more rural, and smaller were paying better than Seneca County in those positions – which included probation officers, caseworkers, and social workers.
Waterloo Supervisor and Chairman of the Board of Supervisors Bob Shipley, a Republican up for re-election this year, made a point at the time that retaining top talent had to be a priority this legislative year.
The next step would be negotiating new contracts for employees – or "worker bees" as Junius Town Supervisor Gary Wadhams pointed out during the vote on both of those prior resolutions. He voted against both, pointing out that the low-level workers deserved raises as well.
His sentiment is one that remains an active thought among the supervisors. However, action on this subject has been minimal since passing those two resolutions.
For voters, it will be a space to watch – as the issue of "pay" again sinks into the background.
What issues may be uncovered down the road?
This month the supervisors passed a resolution that would allow for an external, independent audit reviewing Seneca County's Mental Health Clinic documentation for Medicaid billing.
County Manager Sheppard will coordinate the audit and the resolution was result of "sufficient discrepancies" being found during an internal audit by Director of Community Services Mararet Morse.
She requested the external audit after those discrepancies were located.
RELATED: Seneca County board agrees to Medicaid audit
It's not uncommon to audit when there is a leadership transition, like the one that took place last year at the Director of Community Services position.
Sheppard said during the meeting that the discrepancies were not the result of any staff improprieties – and doesn't involve a significant amount of money.
The problem is that Seneca County continues to see a higher-than-typical turnover rate, which prompts these types of audits. Voters will need to watch closely to see how this Medicaid billing issue, which has been billed as a mild-issue will play out in the coming months.
What does the future of Code Enforcement look like?
Code Enforcement isn't glamorous.
The supervisors have heard the complaints – tons of them, in fact, as also being handed two key resignations in the last two months.
Peter Brown, who has led the department for a number of years was the most-recent to tender his resignation.
Now, the supervisors are considering an overhaul that might mean the end of code enforcement at the county-level. Since code enforcement is left enforcing New York State's rules and regulations – the responsibility would be shed down to the Town-level, which would likely mean an increase in Town taxes for those on the verge of development.
Even if nothing structural changes within code enforcement – the look and feel will be dramatically different with new leadership and new senior employees left filling roles previously held by others.
The timing is particularly important, as the County continues to move through an economic renaissance of the sorts – more wineries, breweries, and other businesses –  and of course, the massive addition of the del Lago Resort & Casino, which brings plenty of promise.
Where will the BOS come down on landfilling?
Landfilling has undoubtedly been the most-scrutinized subject in Seneca County. While all of these issues are important – landfilling has been the one with legs, which has outpaced all others.
The board most-recently considered an odor complaint system, which would be administered and monitored by the County. While it did not receive enough support to be passed – the resolution, which drew harsh words from several supervisors – did receive enough support to be tabled until next month.
It means for the fourth consecutive meeting, the supervisors will actively debate Seneca Meadows. Something that has visibly frustrated some board members, who feel that it is a Seneca Falls issue – that should be handled inside the borders of Seneca Falls.
Public comment has been dominated at board meetings by issues around Seneca Meadows.
However, over the course of the last year – the board has taken a variety of stances – both harsh and lax on the matter.
Watching how the supervisors proceed over the next several months will be crucial in understanding what issues are most-important to the supervisors – but also will contribute to the discussion around how much impact one business has on politics in a community.
Let us know what issues you're most-concerned about in the comments below, or send us an email with your thoughts on this or other issues to contact@fingerlakes1.com.