When Seneca County Sheriff's Office K-9 "Izak" died last summer, every officer in the department took the news hard.
Sheriff Tim Luce was one of them.
"It was a big loss, losing Izak," Luce said. "At the same time, I really thought we should do something to honor the K-9s who have served the sheriff's office over the years."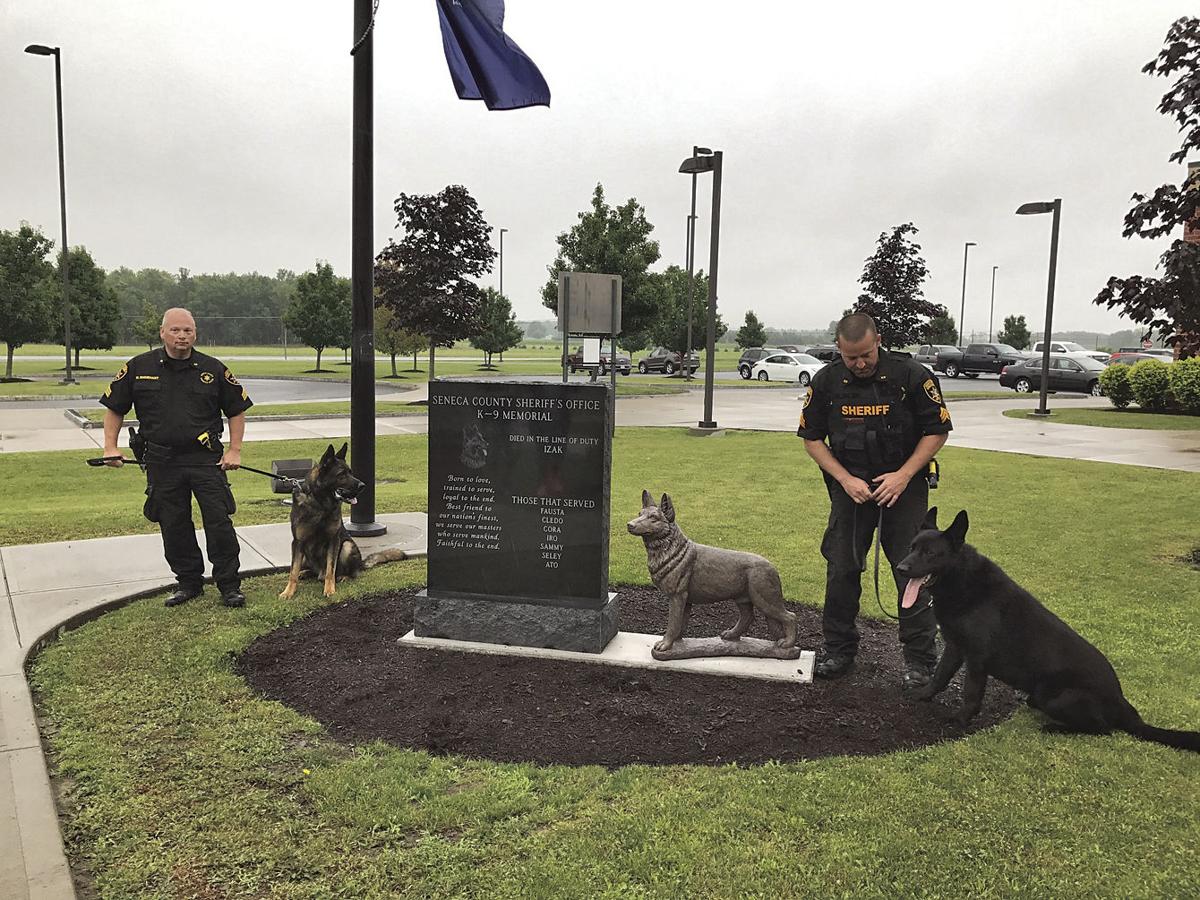 On Thursday, that thought became a reality when a new K-9 memorial was dedicated near the entrance of the law enforcement center. It has the names of the dogs who have served the sheriff's department including Izak, who died of cancer at the age of 8 last August while he was still on duty.
During a brief ceremony Thursday morning, Luce said the sheriff's office K-9 unit started around 1985, with Deputy Barry VanNostrand as the first handler. The second was Deputy Joe Alongi, who now owns Rocky Mountain Granite & Marble in Webster.
FL Times:
Read More