Objecting to petitions is common political practice.
It happens in almost every race. The region saw it last year with objections throwing major players in the 54th Senate District race out – and now, claims have been made regarding petitions filed by several Republican candidates – seeking Conservative and Independence Party endorsements.
The specifications were filed by Lisa Hochadel, who resigned from the Town Board in 2016.
The Democrat had been re-elected in 2015 to a four-year term, which would have expired in 2019. Hochadel's resignation came as she accepted an appointment to fill a part-time account clerk position for the Town of Waterloo.
The specification filed by Hochadel claims that Waterloo Supervisor Bob Shipley, a Republican who fills one of the two at-large, two-year seats on the Board of Supervisors, did not follow proper procedure when obtaining signatures for his petition.
On July 4th at approximately 11:30 am Hochadel says she observed Shipley at a residence in the Village of Waterloo speaking to a homeowner, while holding a clipboard. A week later, she obtained petitions for an "Opportunity to Ballot" under the Independence and Conservative parties – which came with a list of registered voters enrolled in both.
Hochadel says that while she assumed the homeowner was a Republican, it tipped her off to look at the petitions filed by Shipley more closely.
She claims that Shipley was alone on July 4th when obtaining that signature. Jeff Shipley, President and CEO of the Seneca County Chamber of Commerce, notarized the petitions. Ruth Same, Democratic Board of Elections Commissioner, added that Shipley had also notarized petitions for Michael Enslow, Steven Mueller and Howard Strader's petitions as well.
That conversation with Same on July 11th led to another conversation taking place with a registered voter of the Indepdence Party on July 12th, which confirmed that Shipley was by himself when obtaining signatures. She later confirmed with that voter, who she would not identify in the specification request.
Four days later, Hochadel had a conversation with a registered voter of the Conservative Party. He stated that a couple of week s earlier, he had signed a petition for Mr. Strader and Mr. Mueller, and two others – but could not recall specific names.
Hochadel says that the voter confirmed through physical identification that the individual presenting the petitions was Supervisor Shipley. The voter described Shipley as an "older, white haired gentleman."
She added that this voter also said that Supervisor Shipley was alone.
Election Law requires that presentation of petitions by an unenrolled member of the specific party, require accompaniment by either a member of that specific party or a notary public – who will subsequently swear to witness the signatures on the petition.
According to the Seneca County Clerk's Office, Jeff Shipley renewed his notary on June 21st, 2017.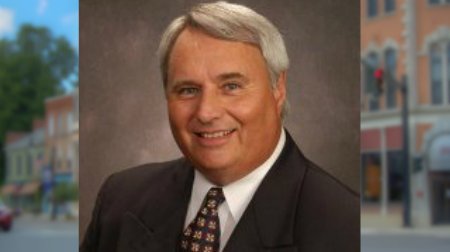 On Friday, the Board of Elections issued a decision on the matter:
"It was determined that specifications of objections relating to witnessing and notarizing of these petitions raise issues which are beyond the ministerial scope of the Seneca County Board of Elections. Therefore, as the Board is unable to render a determination in this matter, the petition retains its presumption of validity."
Supervisor Shipley later responded, calling the allegations 'disappointing'. "It is not surprising that someone with a vested interest in the race would try to discredit my candidacy for an office that I have had overwhelming support for over the past 14 years," Shipley added.
Shipley also described the claims as being 'inaccurate' and 'without merit'. He continued, "As a registered member of the Republican Party, I was deeply honored to have received the endorsement of both the Independence and Conservative parties for the upcoming election."
He explained that moving through the petition process, he obtained signatures in a manner consistent with the requirement of having the documents signed in the presence of a Notary Public. "In fact, the signers actually signed the documents before two witnesses," he added — saying that both Enslow and Shipley, the licensed notary on the petitions, were present.
"My opponent made an assumption without having the decency to confront me directly about the matter. Even more disheartening, some of the many registered voters that willingly signed my petitions have been harassed for doing so by my opponent. This is unacceptable behavior that transcends political ideology," Shipley continued.
As for the future of the race, Shipley concluded, "I believe there is a stark contrast between my character, credentials and experience versus that of my opponent. Rather than fight this election behind closed doors – I welcome the opportunity of having the voting public decide in November."