Cayuga County's jobless rate inched higher in June.
The state Department of Labor reported new job market data on Tuesday showing Cayuga County's unemployment rate reached 4.6 percent last month, up from 4.5 percent in the same month of 2016.
The local rate was also higher than the statewide and national rates, which were both posted at 4.5 percent. The figures were not adjusted for normal seasonal changes.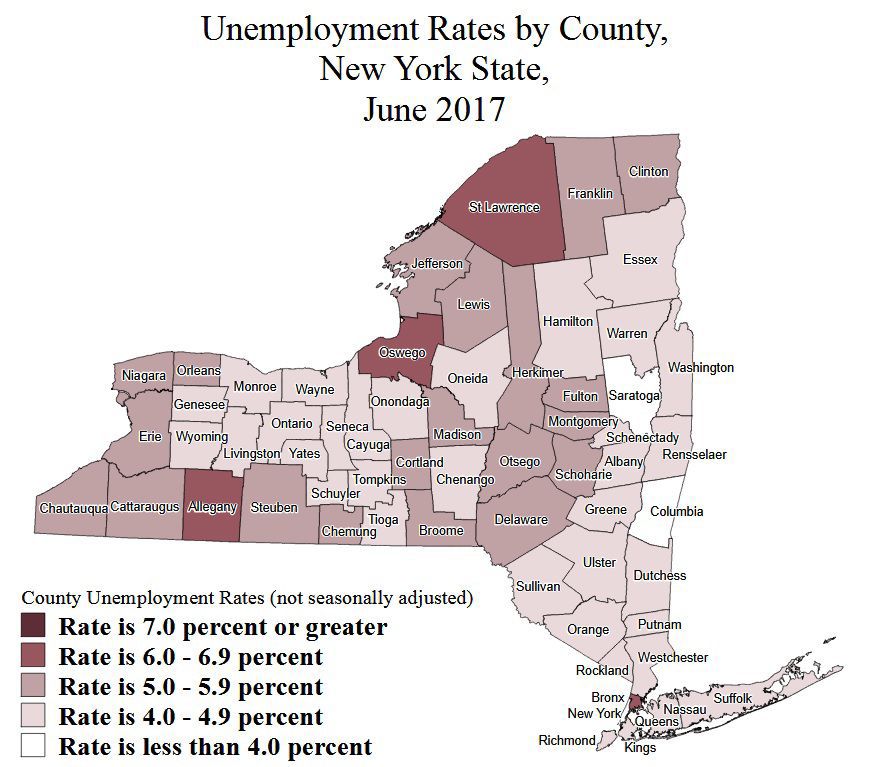 Fueling the rate increase in Cayuga County was an increase of 800 unemployed residents, which totaled 34,800. The unemployed number was flat at 1,700.