The mother of Nicholas Bice — whose body was found Saturday in his Canandaigua apartment during a fire investigation — was killed when he was a toddler in a crime his father was accused of committing, serving three years in prison after reaching a plea agreement with Florida prosecutors.
Police in Ontario County are continuing an aggressive multi-agency investigation to determine what happened to Bice, 21, who was identified Tuesday by Canandaigua City Police Chief Stephen Hedworth as the victim of a homicide. The cause of the fire at Bice's Camelot Square Apartments residence, also still under investigation, has been ruled arson. No one has yet been charged in either crime.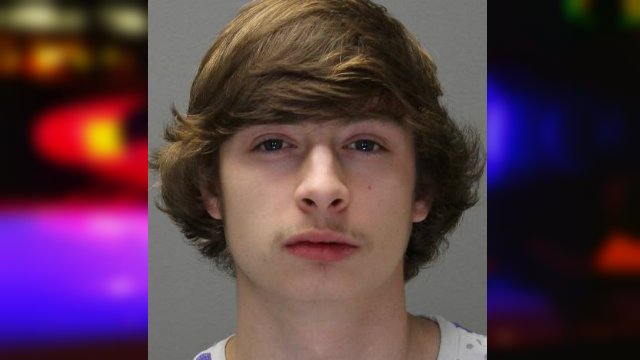 The cause of Bice's death will also be looked into by the Monroe County Office of the Medical Examiner, which frequently assists outside counties in homicide investigations.
Bice, according to Lenore Friend, director of Public Relations and Community Affairs at Finger Lakes Community College, was a second-year student in the business administration degree program.
Continue reading from the Canandaigua Messenger
---
In an update on Tuesday, the Canandaigua Police Department identified the victim of an arson, homicide investigation, who was located at the Camelot Square Apartments.
The Canandaigua resident was identified as 21-year-old Nicholas R. Bice. Police say he lived in the apartment.
The investigation is ongoing, and while no charges have been filed — police ask anyone with information to contact Detective Nate Lawrence at (585) 396-5035.
---
The death of someone in a Canandaigua apartment fire Saturday has been ruled a homicide and the fire is being investigated as an arson.
Canandaigua Police Chief Stephen Hedworth was joined Monday by state troopers and members of the Ontario County Sheriff's Office, including Sheriff Philip Povero, in making the announcement.
Should have some more information soon https://t.co/VO9itrJlMl Police press conference at noon. #MPNnow

— Denise Champagne (@MPN_dchampagne) October 2, 2017
Hedworth would not confirm the age or sex of either the victim or if someone is in custody for the crimes.
Daily Messenger:
Read More