In a press conference on Friday, officials from the Canandaigua Police Department and New York State Police said that they would not be rushing to judgment.
New York State Parole Officer Sandy Guardiola fired at least one round Wednesday, in an exchange of gunfire with a member of the Canandaigua Police Department during a welfare check.
Guardiola died at Thompson Hospital in Canandaigua.
State Police, who are handling the investigation, did not clarify how many gunshots were fired, or how many actually struck Guardiola.
The circumstances around her death, which was a mystery for a large part of two days — has become a little clearer — as law enforcement noted the gunfire exchange took place in her bedroom.
"We're not releasing the name of the police officer," State Police Major Rick Allen said during a press conference on Friday. The identity of that police officer may not be released, according to law enforcement officials.
Allen added that the initial welfare check came after Guardiola didn't show up for work. According to officials, parole became concerned, which prompted the check.
She had earlier been in a car accident, but was due to return to work that morning, according to state police officials.
Listen to the press conference below:
Watch the press conference above:
The Canandaigua Police Officer involved had 20 years of experience, and 15 years in with the department. According to CPD though, the investigation has been turned over to the New York State Police.
---
Thursday Morning Update
Officials from the Department of Corrections reports that an off-duty parole officer has died after a shooting took place at Pinnacle North in Canandaigua.
Additional information was not available, but a pending investigation was underway, according to those DOCCS officials.
It's an unexpected twist after police were called to the scene shortly before 4:30 pm for the report of "shots fired."
Police quickly filled the scene, as well as multiple emergency medical units.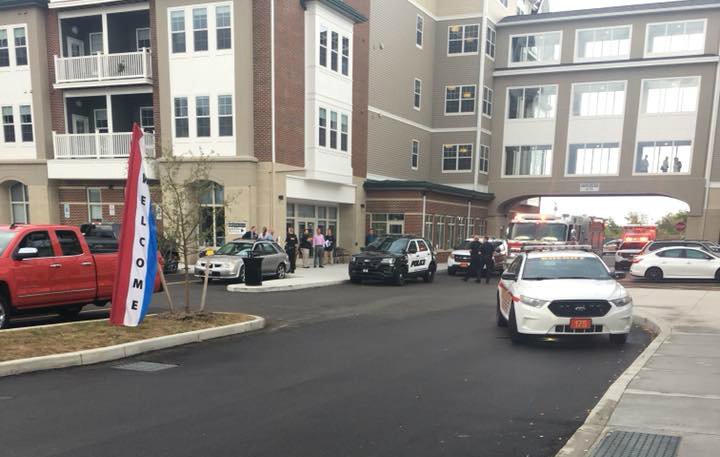 The DOCCS statement read, "The Department is aware of a tragic incident involving an off-duty parole officer, who is now deceased. Although we are unable to comment due to the ongoing investigation, we grieve for the loss of one of our own. Any questions should be directed to the New York State Police."
Management at Pinnacle North said in a statement Wednesday night that a 'welfare check' led to an officer-involved shooting.
"We received a request to check on one of our residents, when our management team was unable to contact the resident we called the local police to assist and do a welfare check," the statement read.
It continued, "Our understanding at this time is that the police were let into the apartment and were speaking with the resident when a weapon was fired at the officer, who in turn fired."
This is a developing story and will be updated as more information becomes available.
Here's a look inside Pinnacle North, as police investigate officer-involved shooting. Hear from a neighbor who lives in the building, at 11. pic.twitter.com/OU8IxjZl2t

— News 8 – WROC-TV (@News_8) October 4, 2017
MORE COVERAGE FROM CANANDAIGUA:
– UPDATE: Police officer involved in gunfire at Pinnacle North in Canandaigua (Daily Messenger)
– Canandaigua FD: Reported shooting at Pinnacle North (Democrat & Chronicle)
– Police investigation underway in Canandaigua, initial report of shooting (WHAM)
– Canandaigua shooting: Officer exchanged gunfire with person at apartment (WHEC)
Photos shared to Facebook by Paul James:
E-211, law enforcement, and CES responding to a confirmed shooting at Pinnacle North. 20 north shore Blvd

— Canandaigua Fire (@IAFF2098) October 4, 2017
Second ALS unit requested, trauma 500, cpr in progress

— Canandaigua Fire (@IAFF2098) October 4, 2017
mercy flight to Thompson hospital

— Canandaigua Fire (@IAFF2098) October 4, 2017
Mercy flight unable to fly due to weather

— Canandaigua Fire (@IAFF2098) October 4, 2017