Members of the Ontario County Humane Society, with the assistance of the Sheriff's Office arrested a 31-year-old Canandaigua man following the discovery of a neglected dog, who had to be euthanized due to the extent of that neglect.
The Humane Society reports that Clarence M. Grover, 31, of Canandaigua was charged with felony aggravated cruelty to an animal after the investigation concluded.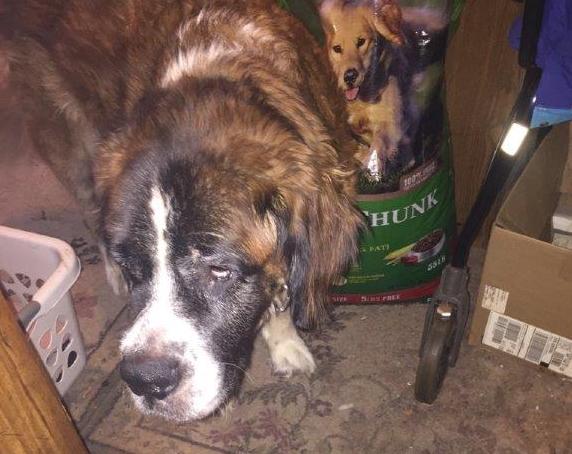 Authorities say the 8- to 9-year-old St. Bernard had broken her rear left leg several months ago, which was subsequently left untreated. As result, the leg became so swollen and infected that she was unable to stand or walk on it.
She was so emaciated, according to officials with the Humane Society that the dog was immediately transported to a veterinarian who recommended she be euthanized to relieve suffering.
Grover will answer the charge in Manchester Town Court.