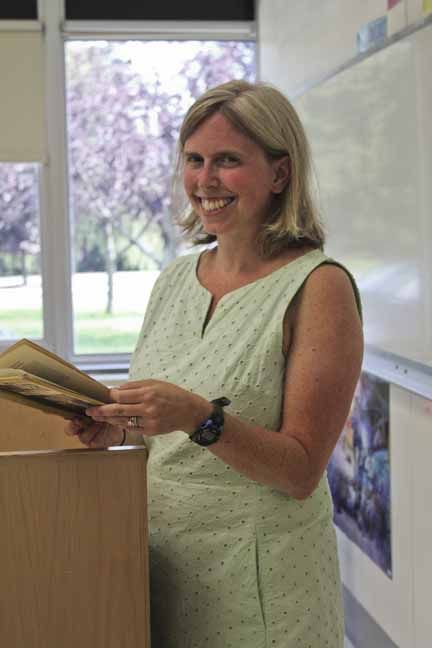 Christine Ibert, an English teacher at Charles. O. Dickerson High School in Trumansburg, is currently under investigation by state police after allegedly carrying on an inappropriate relationship with one of her students for at least a year. Ibert, who is in her mid-40s, was put on paid administrative leave on Oct. 6 of this year, according to the minutes of the Trumansburg Central School District Board of Education meeting on Oct. 16. She is entering her 19th year with the Trumansburg school district.
"Several weeks ago, the District received information from a third party alleging that Christine Ibert, a tenured teacher, had been involved in an inappropriate intimate relationship with a particular Trumansburg student," said interim superintendent Kimberly Bell in a statement for this story. "The District acted swiftly in response to those allegations. We immediately forwarded the information we received from the third party to the New York State Education Department as well as the New York State Police. Additionally, the District also began its own thorough investigation into the allegations."
While the school district's investigation is still ongoing Bell said she cannot comment on any information obtained or conclusions drawn, or comment on what actions, if any, the Education Department or state police may have taken after being notified of the inappropriate relationship.
"I do wish to assure all parents, students, and members of the community that we are constantly committed to making the Trumansburg CSD a safe, inviting, and professional learning environment for everyone," Bell said.
Senior investigator with the New York State Police, Richard Haas, confirmed that state troopers were investigating allegations of an inappropriate relationship between a teacher and a student. Haas said that the nature of the investigation right now is for charges of Sexual Assault and Endangering the Welfare of a Minor, but the investigation could bring up other charges.
Read more from the Trumansburg Free Press