When motorists head south into downtown on Exchange Street sometime in the next year or so, they'll see a sign welcoming them to the city.
Trouble is, those are not the city limits. The arched welcome sign's placement near the Lake Street intersection more reflects the entry into the central business district.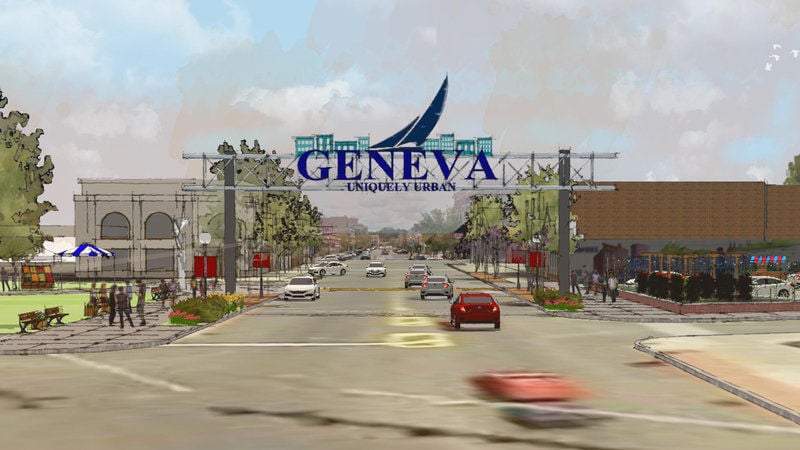 Some critics think that sends a message to residents who live north of the sign that they don't matter as much, an allegation the city denies.
A city resident is leading a petition-oriented effort to convince state officials to pull funding from the welcome sign, which is being built with $142,000 from the $10 million in Downtown Revitalization Project funds awarded to the city in 2016. The city also would contribute money toward what was estimated to be a $200,000 project.
The welcome sign was part of streetscape enhancements and gateway improvements funding proposal under the city's DRI project priority list, which was pared down by Gov. Andrew Cuomo's administration.