Officials in Seneca County are responding to the headlines about del Lago, the 13-month-old casino and resort located in Tyre – after its future viability was called into question with the request of a state bailout.
Seneca County Board of Supervisors Chairman Bob Shipley echoed requests from del Lago ownership to 'level' the playing field by creating parity with Indian-owned casinos. He pointed to job growth, economic development and higher local traffic as being positive outcomes of the casino's opening.
The Seneca County Chamber of Commerce released an official statement on the news around del Lago. They noted that the addition of the casino created 'real' economic relief, and helped 'elevate' the region's tourism experience.
On Thursday, County Manager John Sheppard said that the County would not be impacted in 2018 by any changes or financial issues at the casino. "The county budget conservatively assumes $2.5 million in gaming revenue for 2018. The county received nearly $2.1 million during calendar year 2017," he explained. "I am confident of the county's gaming revenue assumptions for 2018."
Continue reading more coverage on this story – including full-statements from the Chamber and Chairman Shipley below:
---
Seneca County Chamber of Commerce
"Since its opening, del Lago Resort & Casino has helped spur growth in the Finger Lakes region. They have embraced our Chamber community and have provided small businesses with real economic relief through their purchases of local goods and services. They have also helped elevate the region's overall tourism experience by providing first-rate amenities that showcase our award-winning food and beverage industry. We are proud of del Lago's achievements and look forward to being a part of their continued success in the future."
Seneca County Board of Supervisors Chairman Bob Shipley
"del Lago Resort & Casino has been a good partner to Seneca County, the Finger Lakes region and New York State. Their investment in our community alone has led to an infusion of jobs, an increase in thruway traffic visitation and significant economic benefits for our taxpayers. To date, del Lago has contributed more than $31 million to education and property tax relief for New York State. An additional $10 million has been received by its local host municipalities (Seneca County and the Town of Tyre), and, approximately $4 million has been paid to the other five, non-host counties in the region. I would be hard-pressed to identify another local business that has contributed as much in taxes (over the same time period) as del Lago.

While it is unfortunate that revenues have fallen short of ideal projections, del Lago has been operating at a competitive disadvantage following the abrupt decision of the Seneca Nation of Indians to discontinue all payments to the state under its State gaming compact (As Seneca County knows all too well from our dealings with the CIN who refuse to pay their fair share of property taxes). This reality has created a seismic shift in the industry's ultra-competitive landscape that, at the very least, warrants further examination by statewide elected officials.

Seneca County understands the del Lago request to Governor Cuomo, asks for 'parity' not any NY State bailout. The NY Private Casino's should be required to pay the State the same gaming compensation criteria as that of Indian Tribe Casinos… Governor Cuomo should not give preferential treatment in the form of a reduced payment rate to the Indian Owned Casino's."
---
Thursday Report
---
Elected representatives across New York are lashing out at the possibility that the state could bailout 'failing' casinos.
On Tuesday, the news broke that del Lago Resort & Casino was seeking state help after being faced with a 'blatantly unfair competitive' environment with the Seneca Nation.
When del Lago sought and won its casino license, it was done based on circumstances that have now significantly changed," del Lago spokesman Steven Greenberg said in a statement. "The Seneca Nation stopped making payments to both New York State and to the local governments last year. What are they doing with that newfound windfall? Using more than $50 million to provide additional promotions and incentives – particularly in the Rochester area – to lure customers from del Lago. And it's working."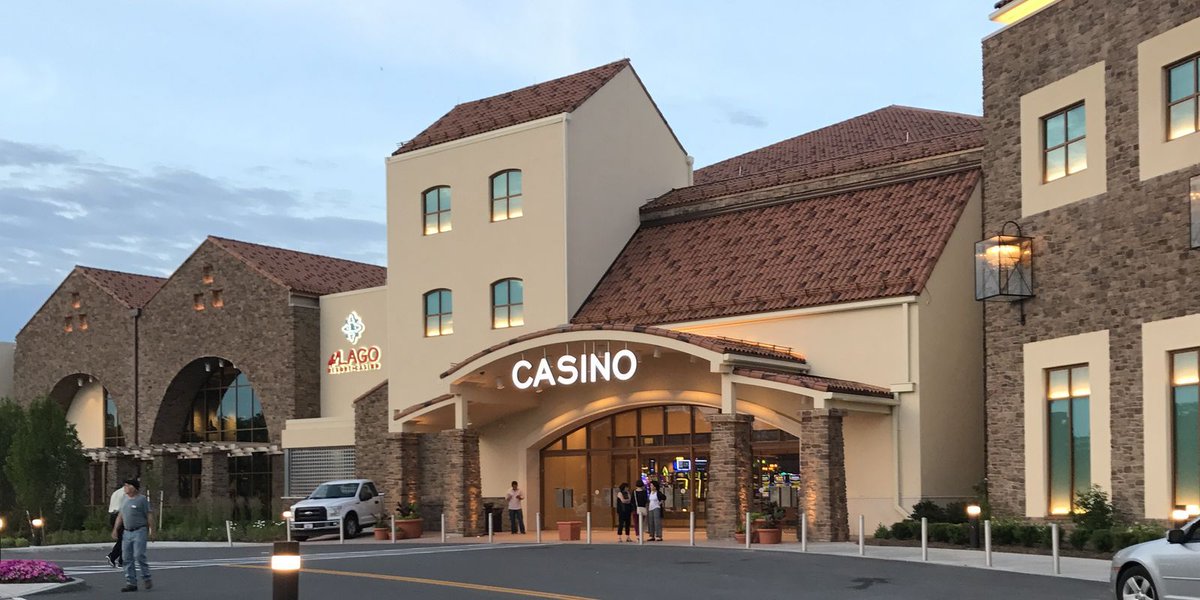 The statement spurred Phil Pantano, a spokesman for the Seneca Nation to respond. "The owners of del Lago had unrealistic expectations when they applied for their gaming license," he explained. "Despite various concerns that were raised, the project was approved by the State. Del Lago's estimates were that they were going to take significant market share from both the Seneca Nation's operations in Western New York and from the Oneida operations in Central New York," Pantano continued.
It appears true that del Lago was unsuccessful in those efforts to lure customers from Indian-owned casinos in New York, as revenues fell upwards of 44 percent short of projection.
Pantano says it isn't the Seneca Nation's fault.
"del Lago is turning to the State to fund their failure to meet their own goal. That's their fault, not ours," he concluded.
RELATED: del Lago seeks bailout, GM Babisnki out
Oneida County Executive Anthony Picente Jr. agreed in a statement released on Wednesday after lawmakers continued the debate around a del Lago bailout.
"I have recently reached out to the Governor to express my opposition to a proposed corporate bailout of a casino that has consistently misled the public and the gaming commission since its inception," he explained. "It is even more clear now than it was then that del Lago should never have been placed in its current location, and that it would never reach its own overblown revenue projections."
Picente pointed out that economic development professionals knew those projections were impossible to meet. "The projections and location were chosen to bolster Wilmot's bid for a license and were not based on any concrete date or industry trends," he continued.
Like others, Picente pointed to local tax incentives — like PILOTs and economic development incentives. "Yet [del Lago] is still asking for nearly $15 million more in new tax breaks taken directly from the pockets of hard working New Yorkers. What del Lago is after is state money to pay its creditors so it doesn't have to. It's inexcusable and outrageous. This bailout hits the trifecta: bad business, bad government and bad for taxpayers," he concluded.
In a statement on Tuesday, Assemblyman Gary Finch called the prospect of a state bailout 'absurd'. "The paint on this place isn't even dry, and they want a bailout?" he asked.
Senator Joe Griffo, a member of the Senate's Racing, Gaming and Wagering Committee, sent a letter today to Cuomo urging against a taxpayer-funded bailout for a private casino corporation. Cuomo had promised no taxpayer dollars would be dedicated to funding the casinos.
"Governor Cuomo's casino scheme was a $2 million pay-to-play operation destined to fail," said NYGOP Chairman Ed Cox. "All the warning signs were there: an oversaturated market and a collapsing industry in New Jersey, but rather than do the hard work of fixing New York's economy, the Governor opted for flashy reelection headlines and filling his campaign coffers. Now a taxpayer bailout would be unconscionable."
George Conboy, Chairman of Brighton Securities Corp. agreed that a bailout is a bad idea. "What if we don't bail out del Lago? Bankruptcy could see it sold to new owners at a price low enough to make it sustainable. Current owners and lenders would (and should) lose. If you take a risk to gain, you must accept downside risk as well," he explained. "That's business."
"The upstate gaming casinos are private concerns," Cuomo told reporters at the Capitol on Wednesday. "They bid, they made an investment and some of them will say they are not doing as well as they hoped or would have expected," Cuomo said. "But they're private concerns, and I don't want to get into the business of bailing out private concerns."
On Tuesday, the news also broke that del Lago Executive Vice President and General Manager Jeff Babinski would end his tenure in Tyre at the end of March. In a statement to media, he cited the process of 'moving back to the midwest' where he grew up.
No succession plan has been announced by del Lago since flurry of news on Tuesday.
Governor Andrew Cuomo was reportedly 'not sympathetic' on Wednesday toward del Lago obtaining a bailout. Though that sentiment was not elaborated on as state lawmakers push their way toward a budget deal.
More Coverage
– Neighbors in Tyre sound off on 'bailing out' the del Lago Casino (CNY Central)
– Calls for help by del Lago Casino appear to be going unanswered (Daily Messenger)
– Cuomo rejects bailout for struggling del Lago casino in Finger Lakes (IthacaJournal.com)
– Cuomo: No bailout for troubled del Lago casino (Syracuse.com)
– Cuomo: No bailout for del Lago Resort & Casino (The Citizen)
Reaction from Social Media
I'm old enough to remember 2014, when @NYGovCuomo said this about the casinos he authorized: "The state is not putting in a penny. We don't have any money on the table … It is only upside for the state." https://t.co/oM4o3gOMxM

— Jimmy Vielkind (@JimmyVielkind) March 28, 2018
What if we don't bail out Del Lago? Bankruptcy could see it sold to new owners at a price low enough to make it sustainable. Current owners and lenders would (and should) lose. If you take a risk to gain, you must accept downside risk as well. That's business.

— George Conboy (@gtconboy) March 28, 2018
Del Lago opens. State has to bail out Finger Lakes Racetrack as a result. Now Del Lago wants bailout. Maybe we can all finally admit this whole gambling thing isn't economic development. #ROC https://t.co/t9M7tJtS6F

— Rachel Barnhart (@rachbarnhart) March 27, 2018
Barf! Let Del Lago fail if it can't pay its taxes. No breaks. https://t.co/coelEz8dtw via @DandC

— David Andreatta (@david_andreatta) March 27, 2018
Please see my statement on the proposed del Lago bailout. pic.twitter.com/AMjzjsOliU

— Anthony Picente Jr. (@AJPicenteJr) March 28, 2018
For crying out loud. https://t.co/ROYRhfkg7t

— Todd Hallidy (@ToddHallidy) March 27, 2018
The state said the Senecas need to keep tax money being withheld from NY in escrow until the dispute is resolved.

Del Lago charged the Senecas are using the money to offer bigger incentives to gamblers — taking customers from Lago https://t.co/0m50w4Z4eh

— Joseph Spector (@GannettAlbany) March 28, 2018
Assemblyman Gary Finch doesn't support a bailout for del Lago Resort & Casino.

"The paint on this place isn't even dry, and they want a bailout? It's absurd," he says in a statement.

— Robert Harding (@RobertHarding) March 27, 2018
"I think we need some help at this point, and what the future holds, time will tell" https://t.co/uLMTiDjPRW

— Joseph Spector (@GannettAlbany) March 28, 2018