A newly-named deputy with the Yates County Sheriff's Office is following in the footsteps of her father — a retired Lieutenant of the same department.
Yates County Sheriff Ron Spike announced the April 6th graduation of Deputy Sheriff Megan Sotir from the Southern Tier Law Enforcement Academy affiliated with Corning Community College.
The program is mandated basic training for municipal law enforcement officers in New York State. The graduation was held in the Commons Building at Corning Community College with School Director Mike Cobb officiating.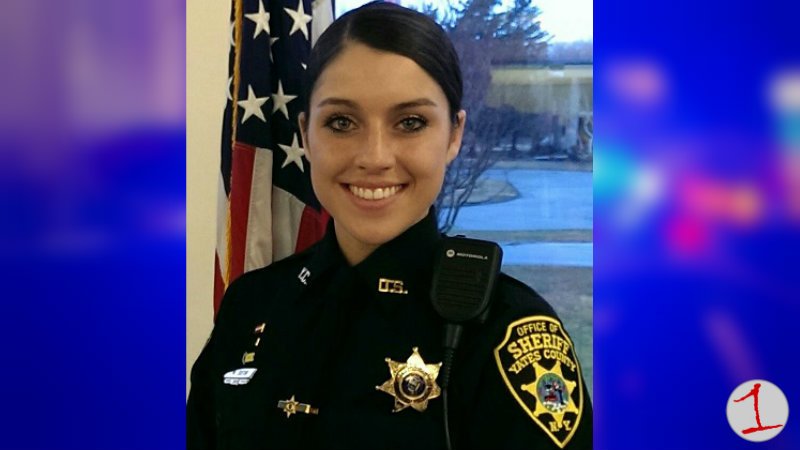 Speeches from college administration including the President Dr. Katherin Douglas and a keynote address from Steuben County Sheriff James Allard rounded out the event.
Deputy Sotir was among 14 officers graduating from Zone 12 Basic School, which commenced in August 2017. She is assigned to the Road Patrol Divison in Yates County and has completed her mandatory field training period, according to the Sheriff.
Spike added, "We are pleased to have a new officer with Megan's character, common sense, and community policing mindset as part of our county police services."
Sotir is 22-years-old and a graduate of Penn Yan Academy. She also graduated from Finger Lakes Community College with an degree in criminal justice. She is also a U.S. Army Reservist with Special Rank assigned to the 490th company.