A home on Italy Turnpike Road was "basically a total loss" after a fire Tuesday afternoon, according to Naples Fire Chief Patrick Elwell.
The cause of the fire, which Elwell said apparently started in the building's rear in the area of a utility/laundry room and bedroom, is under investigation by Yates County Emergency Management.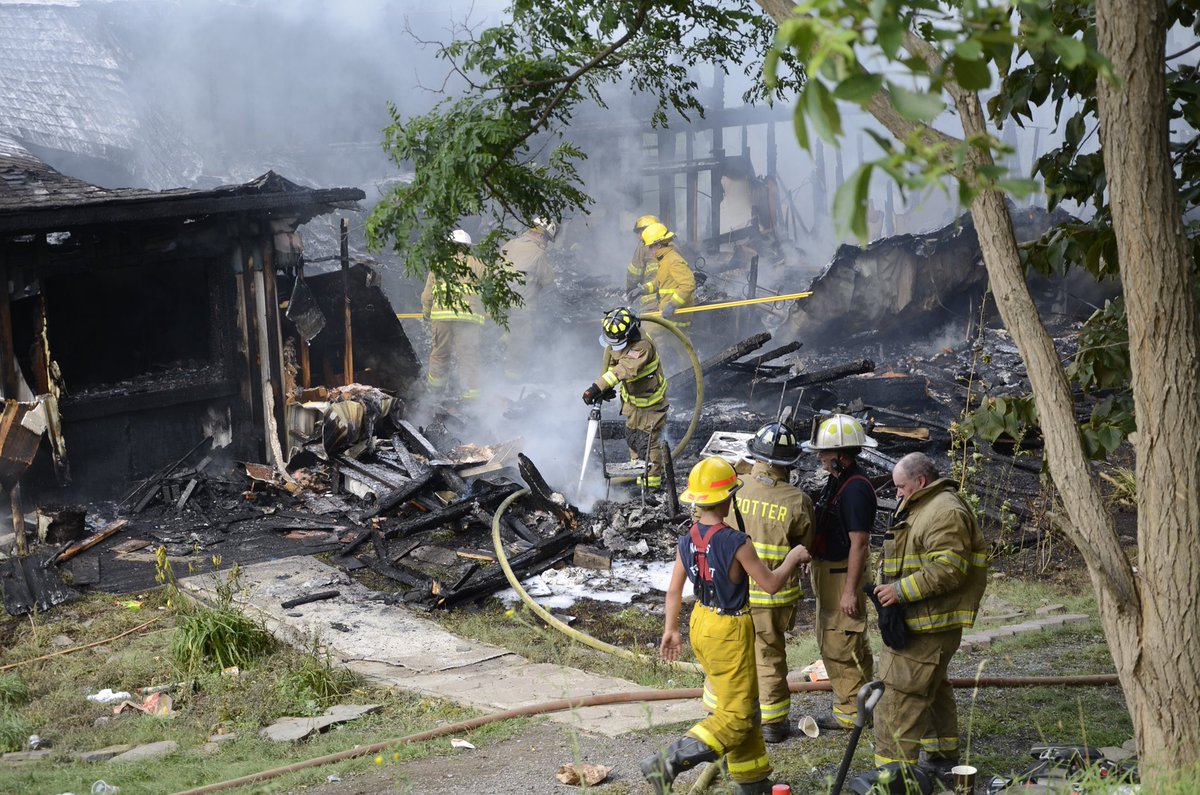 Naples firefighters were on the scene at 280 Italy Turnpike Road at 3:55 p.m., within 8 minutes of receiving the report of the fire, Elwell said. Upon arrival, they saw flames showing in the rear section and smoke throughout the structure.
Messenger Post: Read More
Photo gallery from today's Naples fire in Yates County. https://t.co/oEKggZ9oo6 #fire #firefighters

— Jack Haley (@jackhaley42) July 18, 2018