Proctor Enterprises presented the final "Saturday Spectacular" of the month on First Responders Night with open-wheel drivers Erick Rudolph and Darryl Ruggles dodging the raindrops in their return to Land Of Legends Raceway victory lane.
Rudolph captured his second 35-lap Pepsi Big-Block Modified feature win of the season while Ruggles swept both ends of the SuperGen Products with Champion Power Equipment CRSA Sprint Car Series twin-bill.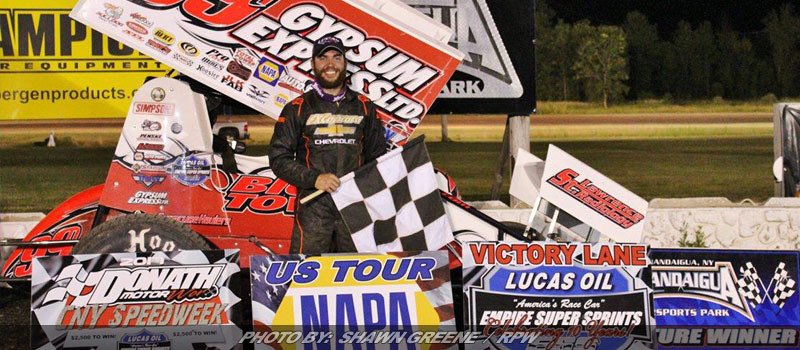 Adam DePuy held off weekly rival Marc Minutolo to claim his seventh Big Dog Country Street Stock trophy before rain stopped the Donath Motor Worx Sportsman finale with six laps in the books.
Daily Messenger: Read More