Maria "Mia" Jacqueline Loiacono wore a fancy pink dress with a satin sash and garland of flowers in her hair.
The occasion was one neither she nor many others will soon forget. Wednesday, July 25, marked Mia's final day in foster care — and most significantly, her first day with her forever family.
Before the doors opened at the Ontario County Courthouse for Mia's adoption ceremony, the second-floor atrium filled with dozens of family and friends there to witness the joyous event. Mia's mom, Lindsay Loiacono, her foster mom since January 2015, said Mia insisted on dressing up for the ceremony from the moment she woke up.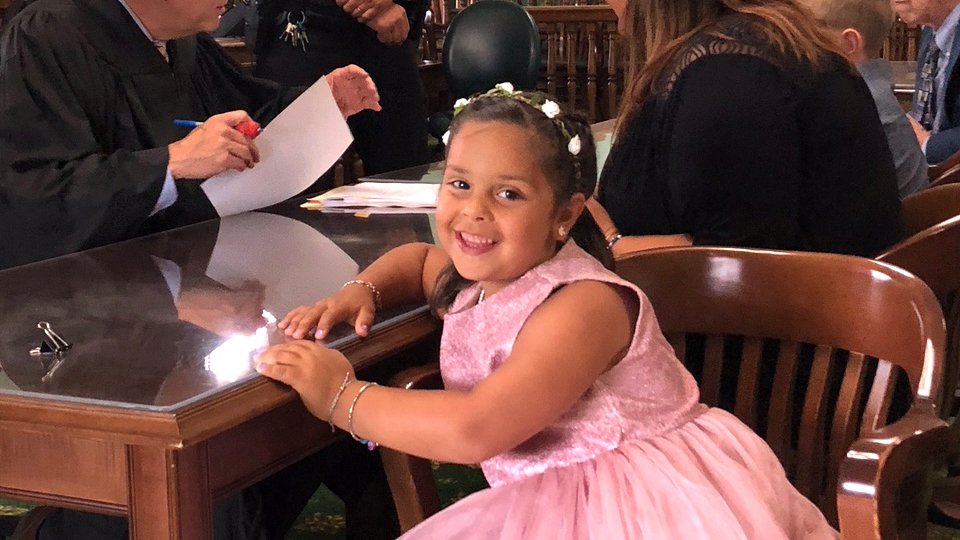 "She asked every hour, 'Is it time?'" Lindsay said.
Eventually, it was time.
"She's ready," said Lindsay, as Mia, too excited to stay in one place for long, darted among familiar, friendly faces in the crowd. Along with her mother, Lindsay, a single mom who runs an in-home daycare, Mia has a brother, Christopher Gallagher Loiacono, 6, and a slew of aunts, uncles, cousins and other relatives.
Daily Messenger:
Read More