Officials from Cayuga Community College and the City of Auburn were at Falcon Park early Monday evening to break ground on the turf field installation project at Falcon Park.
The project will expand the park from being the home of the Auburn Doubledays to also being the winter, spring and fall home of the Cayuga Community College Spartans. The Doubledays and other local high school baseball currently play about 60 games a year at Falcon Park. With the upgrade to synthetic turf, it's anticipated more than 300 games and practice sessions will be scheduled annually.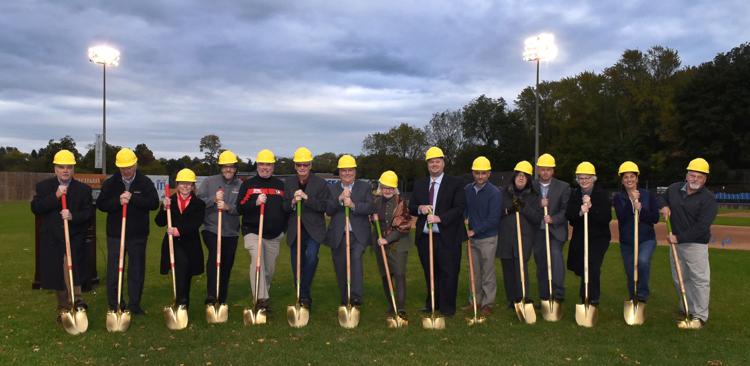 The work is expected to be completed by the start of the Auburn Doubledays' 2019 season next June.
10-22-2018, Groundbreaking for the new #FalconPark turf installation project, a partnership between @_cityofauburn & @CayugaCC that will make the facility a multi-sports complex that will be the home of the @Doubledays and the #CayugaSpartans To be completed spring of 2019! pic.twitter.com/G95zUVKgPl

— City of Auburn, NY (@_cityofauburn) October 23, 2018