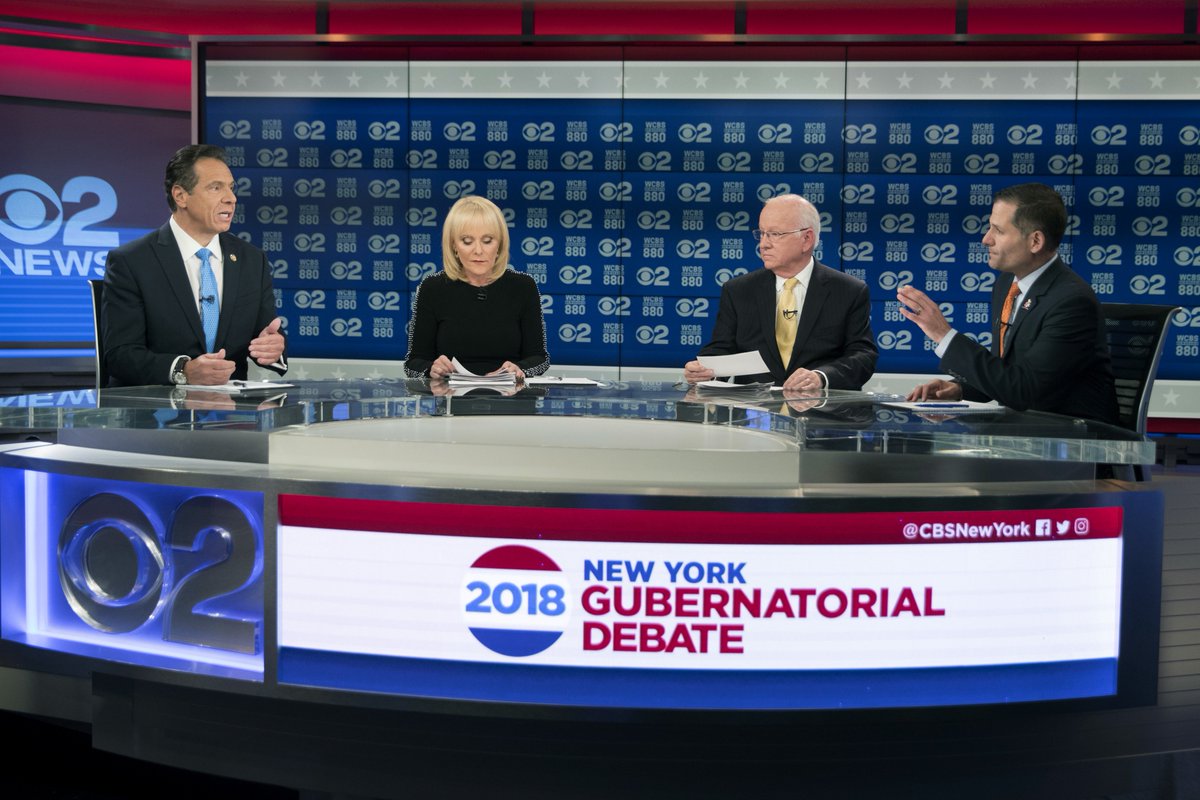 Upstate New York has a lot of problems.
No, not the same subway-sized problems of New York City, the major economic engine that drives the state and helps to supply a good portion of its annual budgetary revenue.
But the landmass outside of the MTA service area, home to roughly eight million people or so, does have very distinct, some would say evergreen, problems: Aging infrastructure, population loss and joblessness being among them.
And yet, those issues focusing upstate New York, like how to get bridges and roads fixed, how to help struggling dairy farmers, a discussion of how to bring back manufacturing jobs lost over the last several decades, has been virtually non-existent in the both the Democratic primary and general election debates for governor.
The pre-tapped debate at WCBS in New York City, by all accounts focused on broad issues like health care, taxes and spending and corruption. Both Gov. Andrew Cuomo and his Republican opponent Marc Molinaro were asked about whether taxpayer dollars should be spent on a new stadium for The Buffalo Bills.
"Upstate voters who were expecting to hear a substantive debate tonight between Andrew Cuomo and Marc Molinaro regarding key Upstate issues shouldn't hold their breath," said Michael Kracker, the executive director of the Rochester-based Unshackle Upstate in a statement. "Ignoring the very real concerns of millions of Upstate taxpayers is completely unacceptable."
Read more from NYStateOfPolitics.com
Andrew Cuomo, Marc Molinaro trade barbs in heated debate, via @JonCampbellGANhttps://t.co/scyWkJoe5V pic.twitter.com/MmmdeGWe9J

— Joseph Spector (@GannettAlbany) October 23, 2018
Oh my goodness. I have no idea what is going on now.

The debate just ended with a lightning round. Among the questions:

Is Dutchess County upstate or downstate?
What song personifies you and will you sing a few bars?
What kind of sausage do you like?#NYGovDebate

— Jon Campbell (@JonCampbellGAN) October 23, 2018