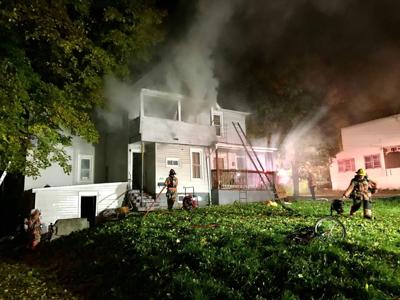 Little information was available after firefighters responded to a Barber Street blaze on Wednesday.
The call came in a little before 7 p.m. for 20 Barber Street. The home was at the corner of Barber and Venice streets.
Reports indicate that the fire began in the back stairway of the second floor. That fire spread to the attic.
NYSEG was called to the scene to shut off utilities.
Investigators were on-scene as of 9 p.m. The American Red Cross is providing assistance to two people; and two dogs after the fire displaced them.
No additional information was available.