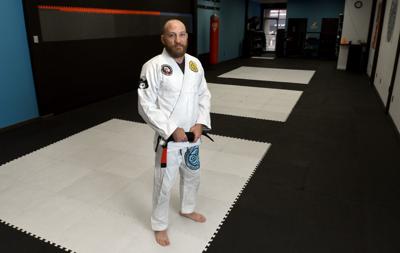 Rick Stroman started Brazilian jiu-jitsu to learn how to fight. But now, after nine years of training in the martial art, he'd rather not fight at all.
"I would rather walk away and have somebody make fun of me and call me an idiot," he said Friday at the Auburn studio where he teaches, Flow Brazilian Jiu-Jitsu and MMA.
(What is Brazilian Jiu-Jitsu? We can answer it!)
It's not for lack of ability: Stroman, 41, earned his black belt in Brazilian jiu-jitsu Oct. 6. It was awarded to him by his longtime teacher, Mario Aiello, a fifth-degree black belt under Royler Gracie of the famed Brazilian family that popularized the martial art worldwide. Aiello also supervises Flow, sends its instructors curriculum and leads seminars there once or twice a year.
"You normally don't get such a close tie to that family," said Rick, whose brown belt was tied around his waist by Royler. "We're about as close to the legend as it really gets." Read More